Tue 04 Apr, 2020
National Prison Radio broadcasts strongest ever schedule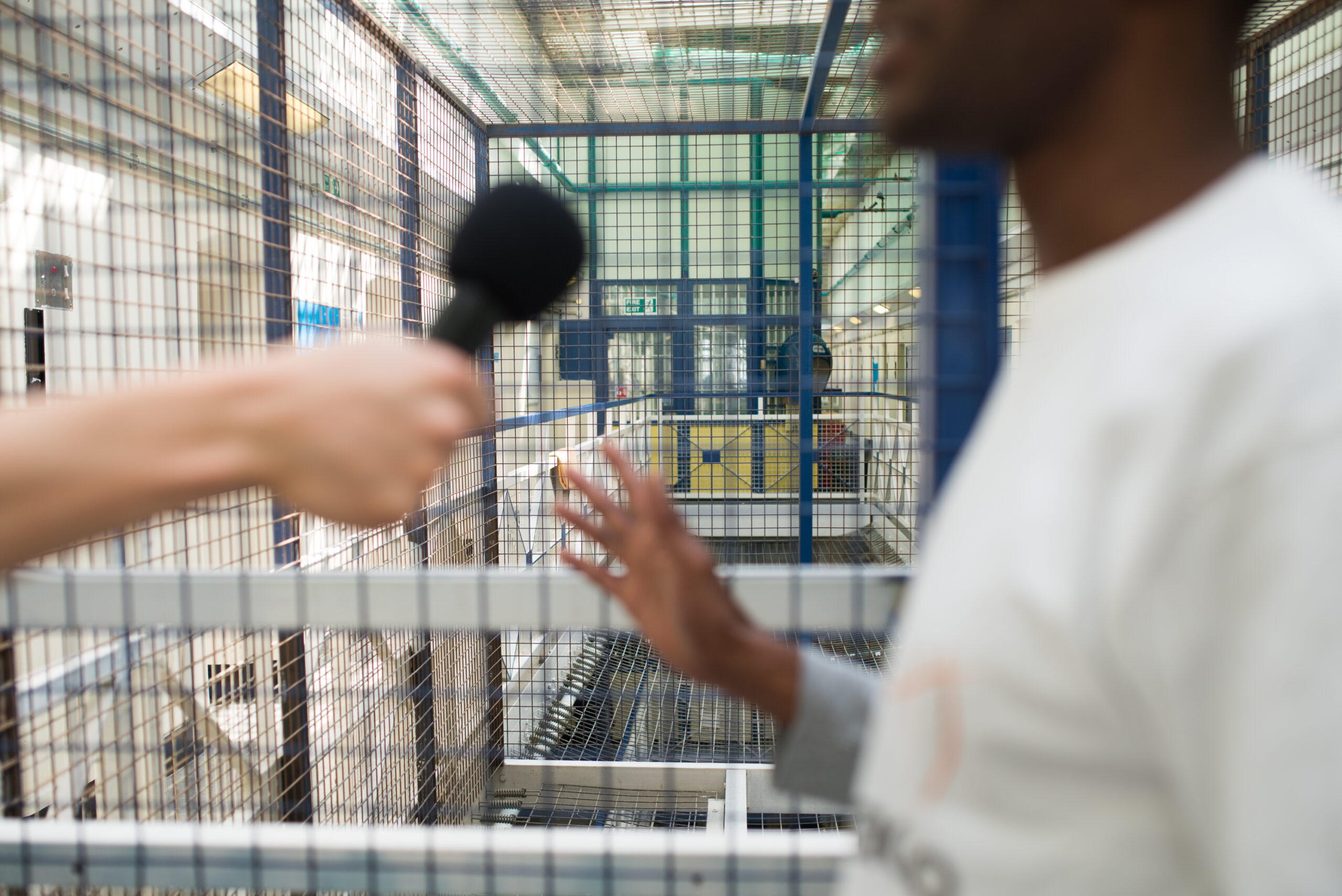 National Prison Radio's broadcast schedule for May is the strongest ever, as PRA staff work in difficult conditions to support our audience behind bars.
Deep into the second month of reduced prison regimes, life behind bars is increasingly tough. Social distancing in some prisons is extremely difficult, and prison staff are working under immense pressure to provide a safe and comfortable regime.
Inevitably, people are spending a lot more time confined to their prison cells. Under normal circumstances, most people in prison would be at education or training during the day, and having visits with loved ones. This would mean being out of cell for perhaps eight hours per day or more.
Now, much of this activity is curtailed, and many are locked up for far longer – up to 23 hours per day.
In response, the National Prison Radio team is building partnerships and producing more content than ever to keep people informed and uplifted during these testing weeks. We're working extremely closely with the HM Prisons and Probation Service (HMPPS) grants team and colleagues in the communications team to ensure timely, accurate information gets out to prison cells.
We have opened the National Prison Radio phone line, which anyone in prison can contact for free and leave us a message. We get song requests, as well as our listeners views and questions. During March we received over 2,300 calls, and so far in April we've received nearly 3,000 calls. All these calls help us to support people in prison through our programming – they mean we can ask the right questions to the people in charge, respond to the feelings of our listeners and represent their views and voices on air.
We've also developed our schedule to better support people while they're locked up:
In a brand new partnership with Penguin Random House, we are bringing Penguin Life Stories to prison cells across the country for three hours every week. We'll be featuring autobiographies from the likes of Peter Crouch, Stormzy, Romesh Ranganathan and Nicola Adams – inspirational figures from the fields of music, sport and entertainment who are close to the hearts of our listeners.
We are delighted to be continue broadcasting the BBC's excellent Coronavirus Newscast five days per week, giving our listeners the opportunity to keep in touch with the conversations happening on the outside. This is alongside our hourly news bulletins from IRN, and our own Prison News.
Our work with the National Literacy Trust has expanded. Not only are we continuing with Books Unlocked, our nightly book readings, with Normal People by Sally Rooney (recently released as a BBC television series), but we've also produced a series with the writer Robyn Travis, serialising his memoir Prisoner to the Streets as part of their New Chapters project.
This week we're recording a major interview with the Lord Chancellor and Secretary of State for Justice, Robert Buckland, where we will put our listeners' questions to the man at the top.
We are broadcasting interviews every week with representatives from key bodies such as the Ministry of Justice (both prisons and probation), the Prisons and Probation Ombudsman, the Parole Board, Open University and others to answer listeners' questions about the operational response to the current outbreak.
We are producing weekly faith content covering all the major faiths to fill the gap left by the cancellation of faith services in prisons. NPR Reflections includes a weekly 10am Sunday service, and Friday Prayers at 1:30pm for Muslim people in prison. To mark Ramadan, we are also broadcasting short Ramadan Reflections through the schedule where Muslim listeners describe what Ramadan means to them. In addition we're offering weekly reflections from a Humanist perspective in partnership with Humanists UK, and we work with Jewish, Pagan, Sikh, Buddhist and Hindu chaplains to provide regular faith services.
Our partnership with CFO3, which offers services in prisons to people who have difficulty accessing some mainstream services, continues in our breakfast show Porridge, providing updates on key resettlement services which may be disrupted as a result of the outbreak.
We are continuing to broadcast weekly content from the Prison Phoenix Trust, who specialise in yoga and meditation in prisons. Each episode includes guided meditation, designed especially for completion in a prison cell. At times like these, maintaining a healthy mind and body through in-cell activities is crucial.
Our weekly Family and Friends Request Show has doubled to four hours per week, allowing even more people on the outside to keep in touch with their loved ones using the power of radio. Anyone can request a track for someone behind bars by visiting nationalprisonradio.com. You can listen back to this series there as well.
These programmes are broadcast in addition to our regular schedule of music and talk shows, being presented by our network of people who have been through our doors while serving their own sentences, but who are now released, alongside our dedicated staff team.
We are working extremely closely with the communications team in HMPPS to ensure the information we're giving our listeners is accurate and up-to-date.
And we're developing new formats with new partners to further enhance this vital service that is ensuring people confined to their cells for long stretches of time remain in touch with family, loved-ones and the outside world.
As a charity, we can only complete this work thanks to the generosity of our funders. You can make a donation at prison.radio/donate.
 If you'd like to talk to us about your organisation being broadcast on National Prison Radio, to reach the audience of over 80,000 people behind bars during this period, contact Tim Colman, our Director of Development, at info@prison.radio.