Mon 10 Oct, 2020
JOBS: Senior Radio Producer (Sport) and a Production and Project Manager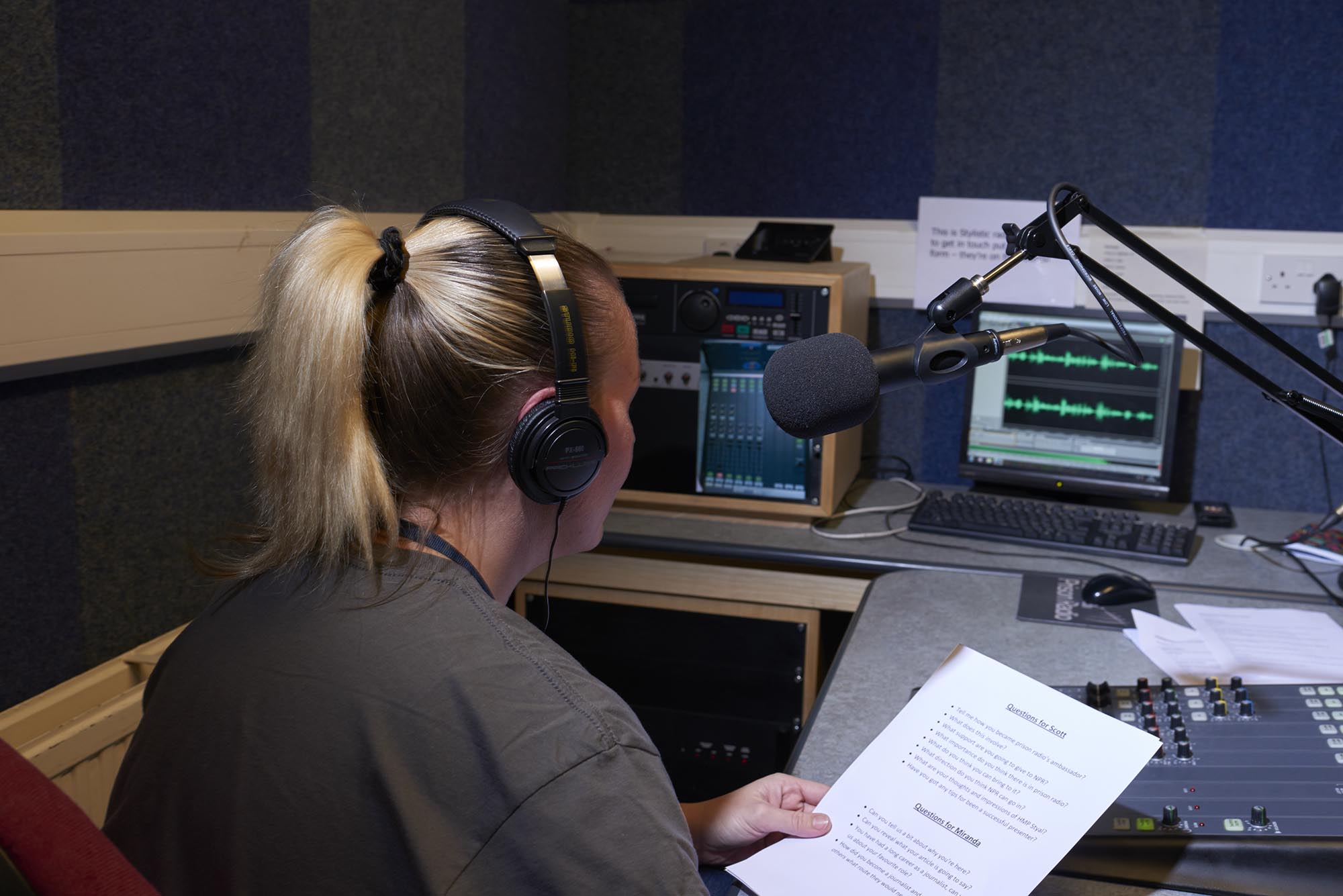 Two extremely rare opportunities have come up to join the Prison Radio Association's award-winning team behind the walls of HMP Styal, just south of Manchester. That means YOU could be working for the most exciting and innovative broadcaster in the UK!
We're the Prison Radio Association (PRA), the charity that runs National Prison Radio, the world's first national radio station for prisoners.
In recent years we've been crowned Independent Production Company of the Year (Audio Production Awards) and Charity of the Year (Third Sector Awards). This year we won Gold at the radio industry's prestigious ARIAS. We've also been nominated for a string of British Podcast Awards.
We're at the top of our game, and we want to strengthen.
We're looking for an exceptional Production and Project Manager to be our most senior person at our project at HMP Styal, overseeing our relationship with the prison, managing our talented team, as well as coordinating PRA partnership productions and taking charge of our digital content on the Digital Hub – an interactive, on-demand service available in a growing number of prisons.
We're also looking for a Senior Radio Producer with a sports specialism, to run a brand new grant-funded production project for National Prison Radio. You'll also make additional partnership productions across a range of subjects. This is a varied and rewarding role for the right person.
Both roles will work in close partnership with people who are serving prison sentences, and those who have been released, to create programmes for broadcast into the cells of over 80,000 prisoners across England and Wales.
Quality is our watchword. It's vitally important that our audience not only listens to National Prison Radio, but feels inspired to take positive action as a result of what we broadcast. We therefore focus on ensuring our programmes are as engaging and tightly-produced as possible. Our team in Styal works with a keen sense of pride and professionalism, turning great ideas into award-winning radio.
According to our latest data, 74% of people in prison listen to National Prison Radio, and they listen for an average 10.6 hours per week. This puts our producers in a position of great influence among an audience who are hungry for our content and the support and inspiration it provides.
These are roles unlike any other, and we're particularly interested in hearing from BAME candidates, and also people who have lived experience of the criminal justice system. We need people who can produce radio programmes to an extremely high standard, perhaps for the BBC, commercial radio, with an indie or as an independent producer.
With the drive to fit into a talented, tight-knit team working in what can be a challenging, exhilarating environment, you will be motivated by the knowledge that your work has the potential to make a real difference.
How to apply: Please download the Production and Project Manager or Senior Radio Producer (Sport) job description.
Then download our Job Application Pack and email copies of your completed Application Form, Diversity Monitoring Form and References Form to recruitment@prison.radio.
As part of our commitment to hiring a diverse workforce, all application forms will be anonymised before being passed to the relevant hiring manager.
Application deadline: Sunday 8 November 2020
In line with our company Data Retention Schedule, we keep application forms up to one year after notifying candidates of the outcome of the recruitment exercise after which time they will be securely destroyed. If your application is successful, data regarding your references will be kept on file for up to seven years after your employment ends in line with other HR documentation. If your application is unsuccessful, data regarding your references will be securely destroyed. Data from diversity monitoring forms is recorded anonymously for recruitment KPIs and monitoring workforce equality and forms are securely destroyed. If for any reason we need to keep your recruitment data on record for longer than specified, you will be notified. For more information, please see our Recruitment Privacy Notice here.