Tue 01 Jan, 2023
2022 at the Prison Radio Association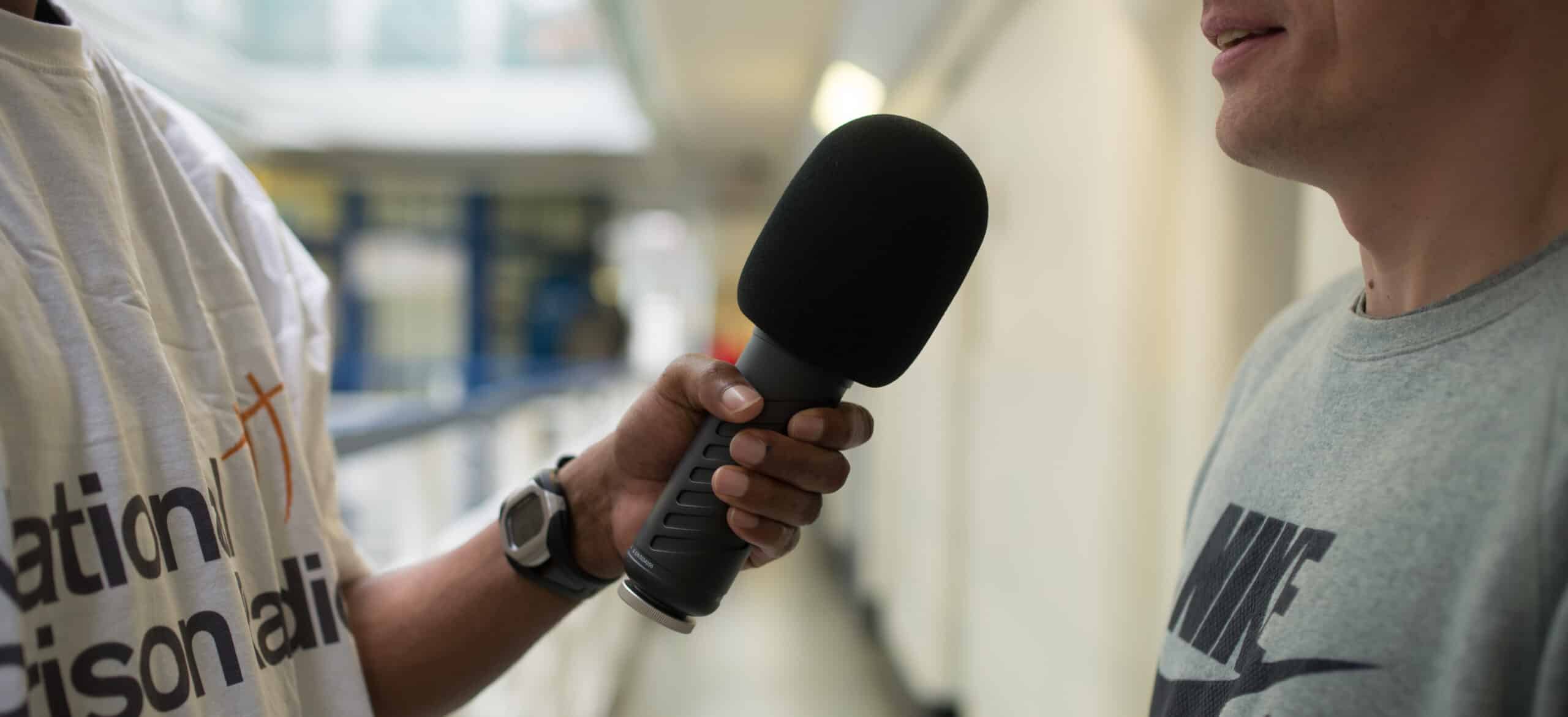 What a year for the PRA!
National Prison Radio has been broadcasting into prison cells across England and Wales 24 hours a day, 7 days a week, 365 days a year throughout 2022, providing a lifeline for people behind bars and continuing to transform lives, reduce crime and revolutionise the way we communicate in prisons.
The last 12 months brought in well over 40,000 communications from our listeners, including questions, comments and stories as well as thousands of song requests and shout-outs. These calls and letters help us to support people in prison – they mean we can ask the right questions to those in charge, respond to our listeners' needs and represent their views and voices on air.
National Prison Radio's shows have received 2.5 million plays on the Content Hub – widening digital access to our current shows and archive for people behind bars.
In awards news, National Prison Radio's fantastic Rock Show presenter James Phillips won Gold at the ARIAS for Best New Presenter…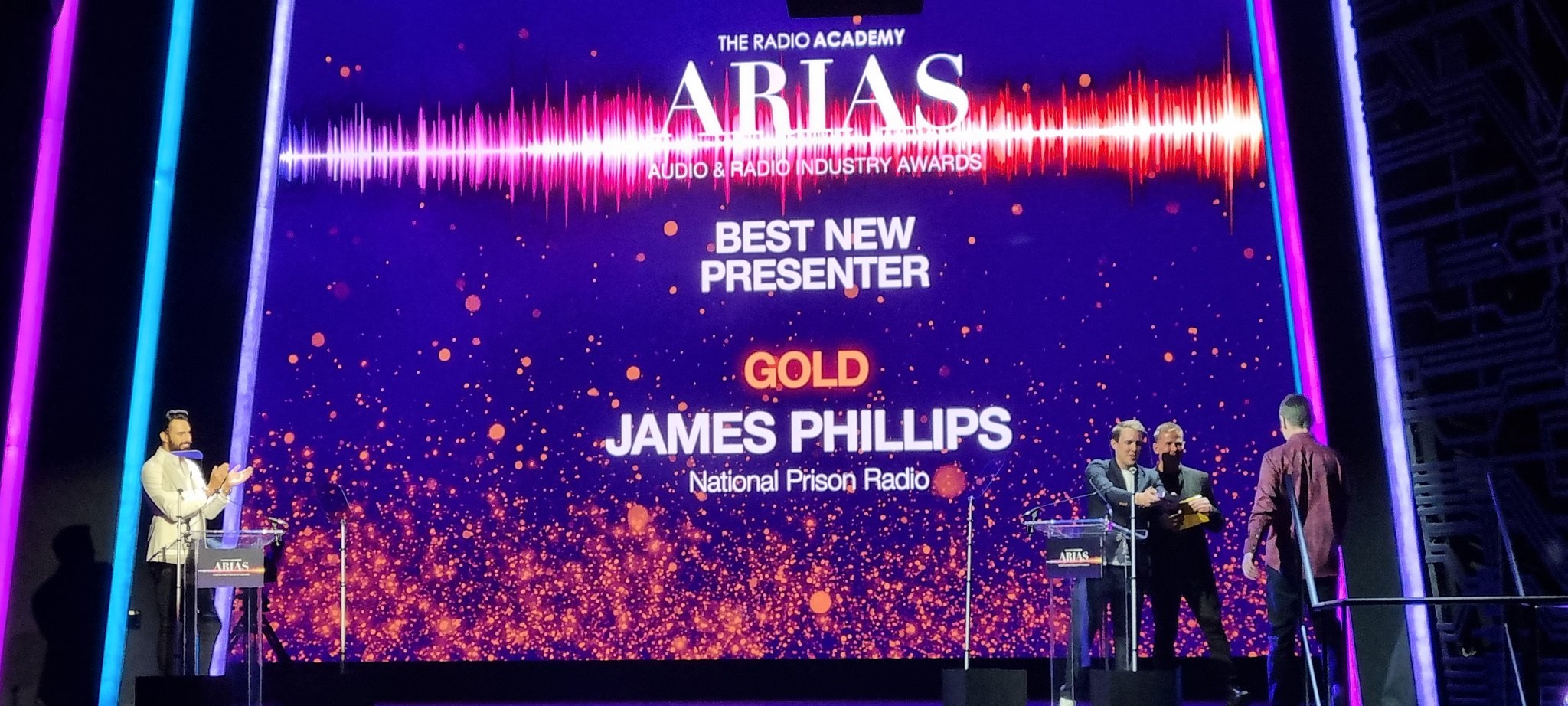 …and our incredibly talented producer Arthur Hagues brought home the Gold for Best Music Producer at the Audio Production Awards.
The award-winning Poet and long-time National Prison Radio presenter Lady Unchained launched her book, Behind Bars: Punishment, Prison and Release, proving there is life after prison and providing hope to thousands of women in jail.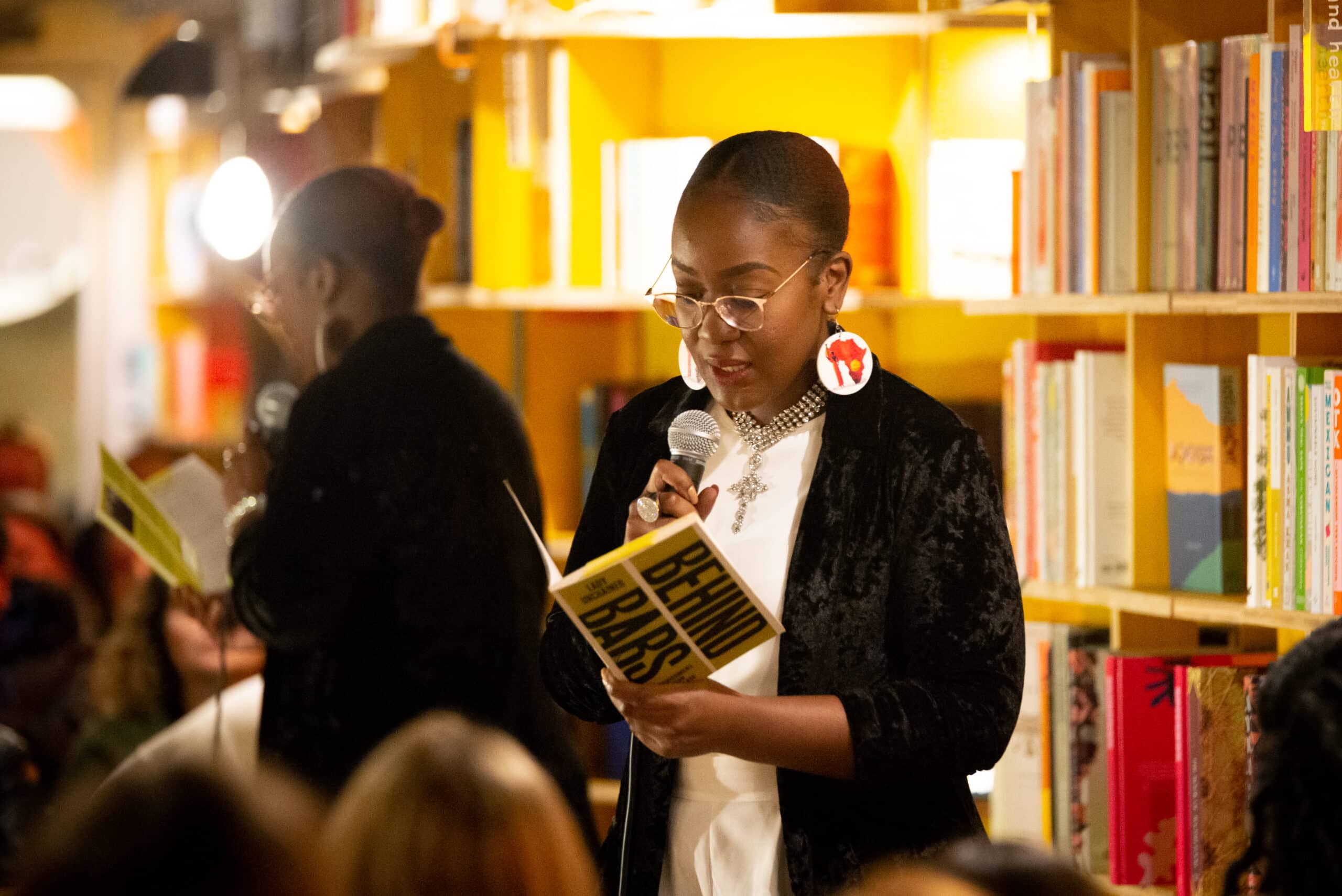 Our brand-new podcast Life After Prison launched for people who have been to prison, hosted by the fantastic Zak and Jules who know first-hand about life behind bars.
Life After Prison features incredible stories from people who have been inside, plus advice and support for those recently released.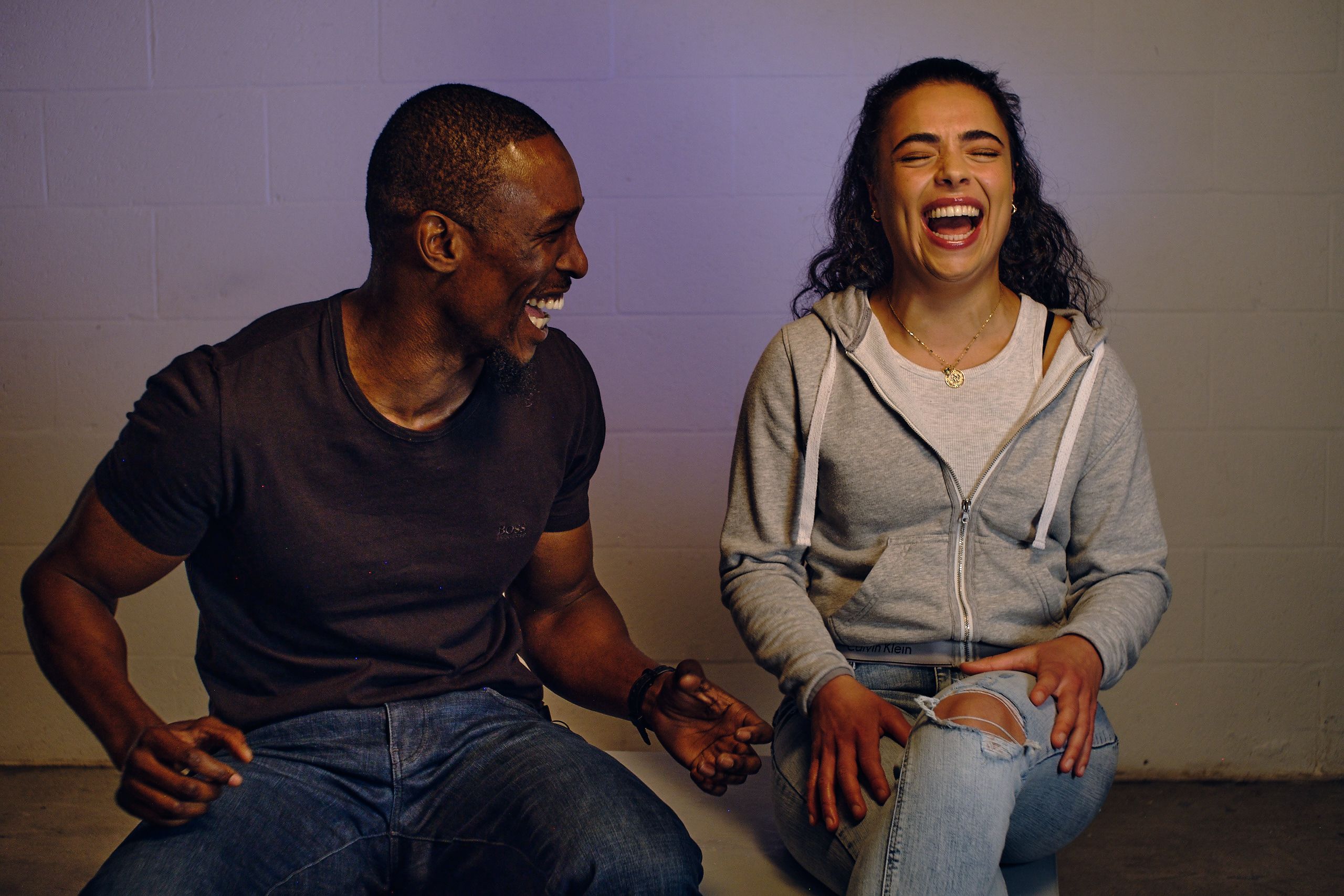 Prison Radio International (PRI) has continued to grow prison radio's global impact. Spearheaded by Phil Maguire OBE, the PRA's Chief Executive, PRI supports the development of radio projects around the world that work with people who are, or have been, in prison. 
Co-operation between producers and experts in the field has been growing steadily for more than a decade.
Supporting the development of prison radio overseas is one of the PRA's strategic priorities.  
Prison Radio International aims to support organisations around the world using radio in criminal justice environments for the benefit of society.
The last 12 months Phil has been working closely with volunteer consultant, Dr Ruth Armstrong in developing this aspect of our work.
The PRA was delighted to be involved in the very first in-person international prison radio conference, which took place in Oslo in June 2022.
The conference was hosted by our friends at the Norwegian non-profit, Røverhuset, in partnership with the Norwegian Department for Corrections. Representatives from the following countries attended:Argentina, Australia, Belgium, Hungary, India, Israel, Netherlands, Norway, Poland, Republic of Ireland, Scotland, Sweden, Trinidad & Tobago and USA.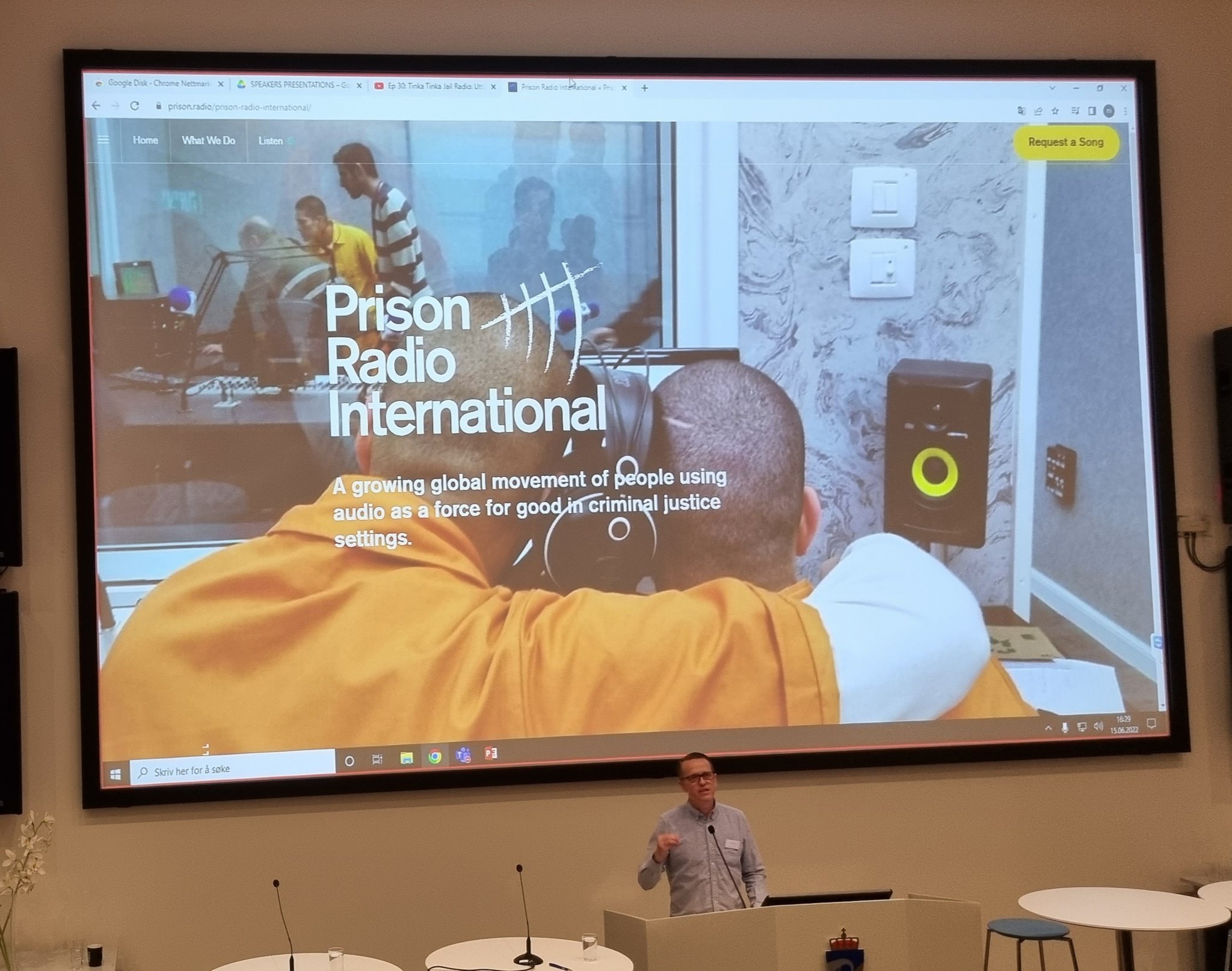 Reflecting on the conference, Phil Maguire said,
"It was incredible to spend time with prison radio colleagues from across the globe – sharing our experiences and enthusiasm for this incredible and unusual thing we do! Together we are building a mutually supportive global community – a global movement – of people using audio for social good in criminal justice settings. We are really looking forward to hosting the second PRI conference in London in 2023!"
The Prison Radio Association is looking forward to an even bigger and stronger 2023 whilst we continue to produce and broadcast life-changing media in prison, supporting listeners during and after their sentences.
Happy New Year from National Prison Radio!
The Prison Radio Association developed and runs National Prison Radio, the world's first national radio station for people in prison.