Tue 11 Nov, 2022
Life After Prison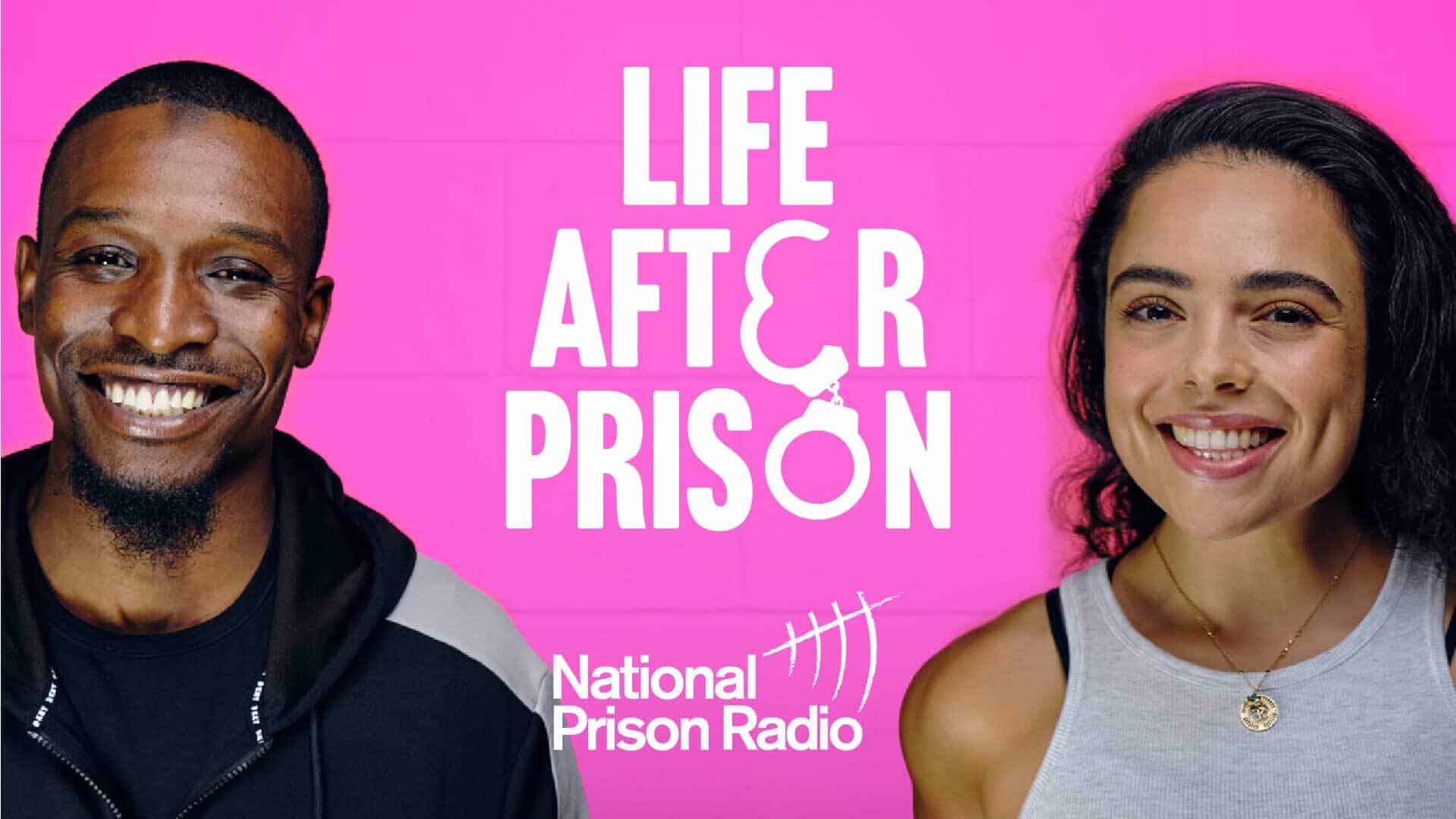 Life After Prison is our brand-new podcast for people who have been to prison. Hosts Zak and Jules both know first-hand all about life behind bars.
In prison, listeners receive support and inspiration through National Prison Radio. For many it's a key source of community and companionship. For some, it's a lifeline.
But after release, listeners leave their new favourite radio station behind.
The Life After Prison (@AfterPrisonPod) podcast aims to pick up where National Prison Radio left off for tens of thousands of people who are resettling into society after a sentence.
A year ago, Zak Addae-Kodua and Jules Rowan were both on licence, serving out the remainder of their sentences in the community. Both answered our advert looking for podcast hosts and made it through a tough audition process involving screen tests, practice recordings and focus groups.
Jules was working as a Personal Trainer, using the qualifications she achieved during her prison sentence. Zak was doing his own podcasting, giving a voice to some of the talented and inspirational people he met during his three prison sentences.
Despite having only limited experience presenting, they have seized this opportunity with both hands and thrown themselves into Life After Prison with determination and passion, and the most infectious energy and spirit.
They have develop as accomplished, charismatic hosts on mic and on screen.

"When I got out, I didn't feel like I had anyone around me who I could talk to about my time inside. I hope with this podcast we can create a community that knows they don't have to deal with everything on their own." – Jules Rowan, Life After Prison host
To make sure Life After Prison delivers what people need after they've been released from prison, the team then recruited an advisory panel of seven people. Each has their own connection to the justice system, whether it's having loved-ones behind bars, working in the sector or having spent time in prison themselves.
The panel meet regularly to discuss new topics for the podcast and talk about the challenges that others might not consider if they haven't been in that situation. This is the raw material that makes Life After Prison a must-listen.
Life After Prison features two
The Sit Down is a series of fascinating and in-depth conversations with incredible people, many of whom have been through the prison system themselves. We have recorded interviews with Bobby Kasanga from Big Ego Media; Tassie Ghilani, the Lived Experience Lead for the Ministry of Justice, and a very special episode about family featuring an interview with Hilda, our presenter Zak's mum.
Getting Out is packed with help and support on the most important issues that people face when they first come out of prison. This series covers topics such as accommodation, employment and health. To assist this, guests from organisations such as Shelter and CALM come into the studio to signpost listeners to useful support and information.
Both podcasts offer advice, inspiration, information, support and entertainment to people who are affected by prison and the criminal justice system. The key is to help listeners get their lives back on track on the outside.
"Hopefully this is the start of something big; we want to give a voice to people who aren't usually heard." – Zak Addae-Kodua, Life After Prison host
Download, follow and subscribe to Life After Prison on YouTube, Spotify, iTunes or wherever you get your podcast