Sat 06 Jun, 2020
'We're Thinking About You' – Radio and TV stars send National Prison Radio listeners messages of support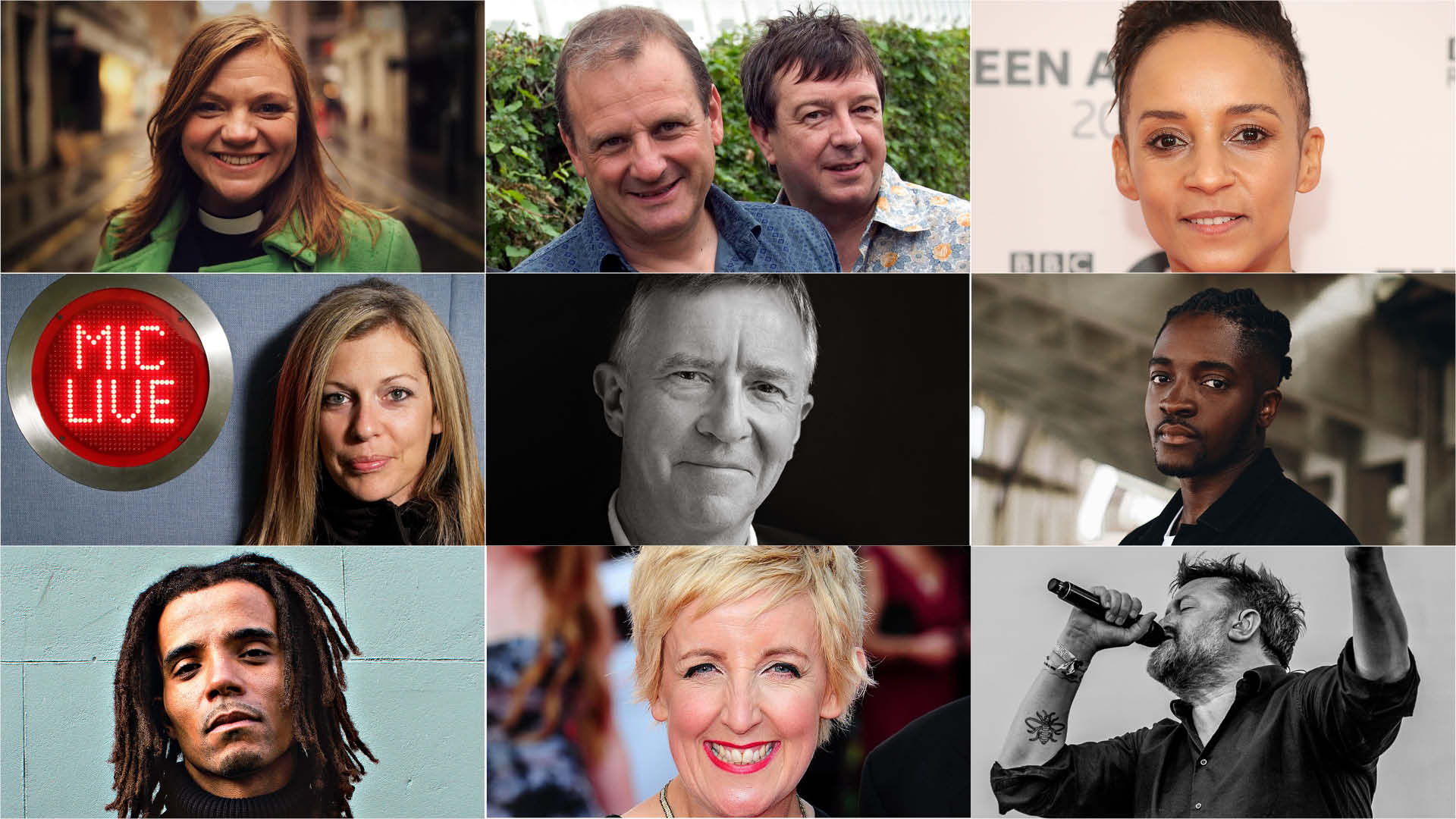 National Prison Radio has reached out to people from across the radio and music industries and beyond to ask for words of support for people serving prison sentences during lockdown … and received an amazing response.
While lockdown measures in the country in general are being lifted, life for people in prison remains difficult. Mental and physical ill-health are a real concern for people who continue to be locked in prison cells for up to 23 hours a day.
National Prison Radio broadcasts into the cells of 80,000 people across England and Wales, and we teamed up with the Communications team in HM Prison and Probation Service to ask stars of radio music and television to record a message letting people behind bars know that they haven't been forgotten.
The response from the radio industry has been amazing with presenters from across the radio industry and beyond heeding the call.
The journalist John McCarthy expressed solidarity with everyone in prison, knowing what isolation can feel like from his five years held captive in the Lebanon – memories of which are returning to him during this current lockdown.
Lead singer with Elbow and BBC 6Music presenter Guy Garvey offered optimism, reminding listeners that the current situation will pass.
Absolute Radio's Claire Sturgess reminded listeners that the radio can be a solace during difficult times.
BBC 6Music weekend breakfast presenters Mark Radcliffe and Stuart Maconie talked about the power of music to help you to lift your mood.
Long-time National Prison Radio supporter Adele Roberts sent her characteristically upbeat and warm regards to listeners, letting them know that she sees lots of messages coming into BBC Radio 1 from listeners voicing support for prison staff and those serving sentences.
In March social visits were completely cancelled – meaning that people in prison had no way of receiving visits from friends, family and loved-ones. With the maintenance of family ties a proven factor in reducing a person's chance of reoffending after release, this is a serious concern, and can leave people in prison feeling isolated.
In response, BBC Radio 2 presenter and star of Gogglebox, Rev Kate Bottley encouraged listeners to do their best to maintain their physical as well as mental health.
The messages also came in from the world of music. Rapper Guvna B always has time for NPR, and he highlighted the story of one famous former prisoner as a source of inspiration.
Writer, journalist and musician Akala talked about how people in prison are currently enduring much more than simply paying their debt to society, and expressed solidarity and hope that this experience can lead to the sort of justice system that everybody wants to see.
Support came from beyond the airwaves, as some of the biggest stars of screen lent their words to NPR listeners. Julie Hesmondhalgh, probably best known for playing Hayley in Coronation Street, wrote this poem.
The National Prison Radio family would like to extend its heartfelt thanks to everyone who left a message for listeners. Contact with the outside world is rare in prisons at the moment, but by broadcasting these thoughts directly into the cells of thousands of incarcerated people, you'll certainly have made a real difference.