Fri 12 Dec, 2016
Watch 'Letters From The Inside'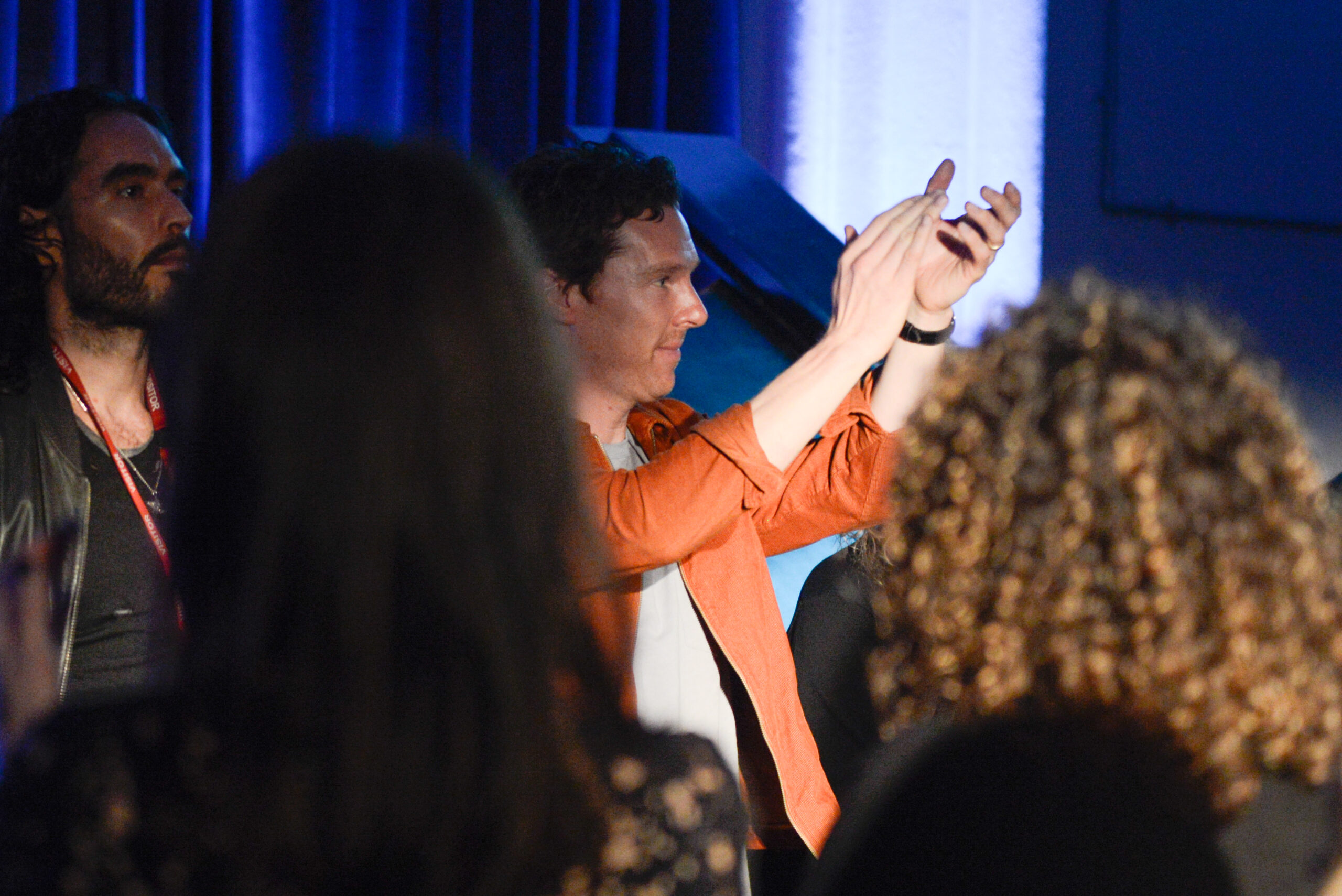 The Prison Radio Association has teamed up with Letters Live to put on an emotional live show in the chapel inside HM Prison Brixton.
A short film of the event gives a taste of this exclusive performance.
The show featured emotional, funny and moving letters ready by Michael Balogun, Matt Berry, Russell Brand, Olivia Colman, Benedict Cumberbatch, Mariella Frostrup, Julia Howard, Clarke Peters, Mark Strong and Kate Tempest.
In a first for National Prison Radio, the entire show was broadcast into the prison cells of 80,000 prisoners across England and Wales.
Letters read during the course of the evening included letters from people including Iggy Pop, Lucian Freud, Jane Fonda and many more, alongside letters sent into to National Prison Radio from listeners in prisons across the UK.
Two people who have been in prison read letters alongside the celebrity cast. Tom Odell performed two rousing and very fitting versions of Bob Dylan's 'I Shall Be Released' and Joe Cocker's 'The Letter'.
Letters read in the show included:
Michael Balogun
Brown is as pretty as white – W. E. B. Du Bois to Yolande Du Bois, October 29, 1914
Russell Brand
Five accidents in two minutes – Fred Allen to the State of New York Insurance Dept., June 18th, 1932
I do occasionally eat – Lucian Freud to Lynn Barber, July 10th, 1993
Benedict Cumberbatch
He is not a forgiving cat – John Cheever to Josie Herbst, December 6th, 1963
Benedict Cumberbatch with Olivia Colman
I am so close behind you – Leonard Cohen to Marianne Ihlen, 2016
Olivia Colman
Fortunately, I had my new radio – Mary Grant to A. Walker, August 6th, 1982
Mariella Frostrup
The Matchbox – Sylvia Townsend Warner to Alyse Gregory, December 23rd, 1946
Julia Howard
Don't give up – Jane Fonda to her younger self, Late-2015
Kate Tempest
Brand New Ancients – An extract of her poem
Clarke Peters with Kate Tempest
Hang on, my love, and grow big and strong – Iggy Pop to Laurence, February, 1995
Mark Strong
Alone, I am no longer a lonely soul – Bertrand Russell to Colette O'Niel, June 1918
Jamie Byng, CEO of Canongate Books and a Director of Letters Live, said: "National Prison Radio provides a vital means of connection and escape for inmates in this country's prison system and to have been able to contribute to such an important service through this one-off Letters Live in Brixton Prison is a real honour.  It is definitely one of the most memorable and powerful shows we have ever put on."