Wed 03 Mar, 2023
The Rock Show's James on BBC Radio 4's Saturday Live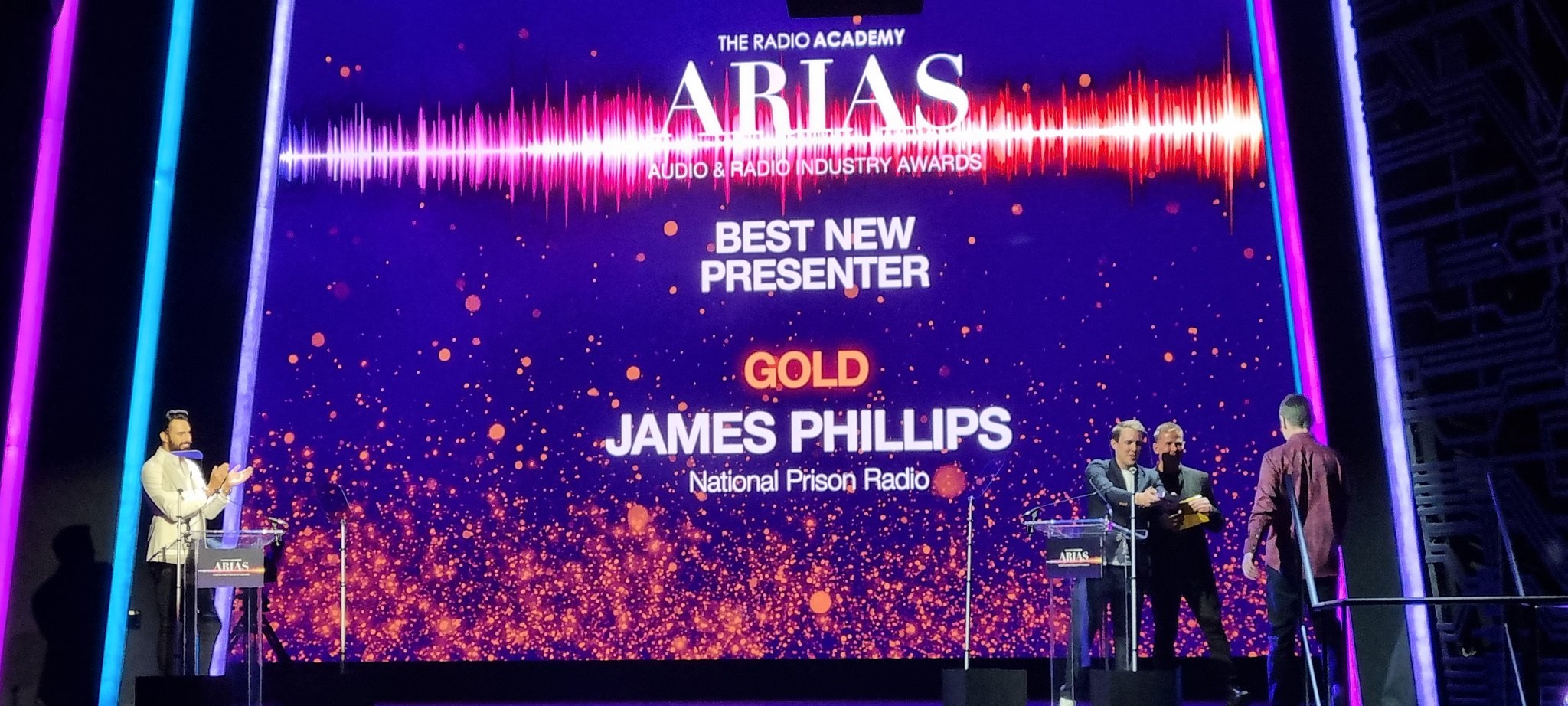 James first got involved with National Prison Radio whilst he was serving time in HMP Coldingley.
He now presents the Rock Show which airs every week on National Prison Radio and is an award-winning presenter.
BBC Radio 4 caught up with James to discuss his experiences of prison, working for National Prison Radio inside and out, and his successes post-prison life presenting the Rock Show over the last few years.
James used to listen to National Prison Radio whilst inside and was a massive fan of the Rock Show. He decided that presenting the show was exactly what he wanted to do, so he did it.
He found out where National Prison Radio broadcast from at the time, explained his intention to work with NPR and successfully managed to get transferred to HMP Coldingley so that he could take part.
James was released from prison before the Covid-19 pandemic hit.
While the National Prison Radio team was unable to access our prison-based studios, we contacted James and asked him to pick up presenting the Rock Show once again – but this time from the comfort of his own home.
One year later and James won Gold at the ARIAS 2022 for Best New Presenter…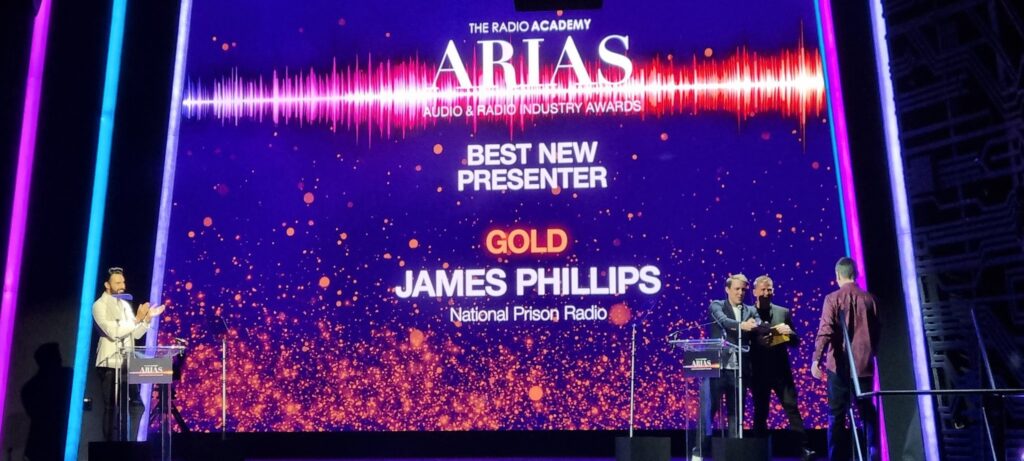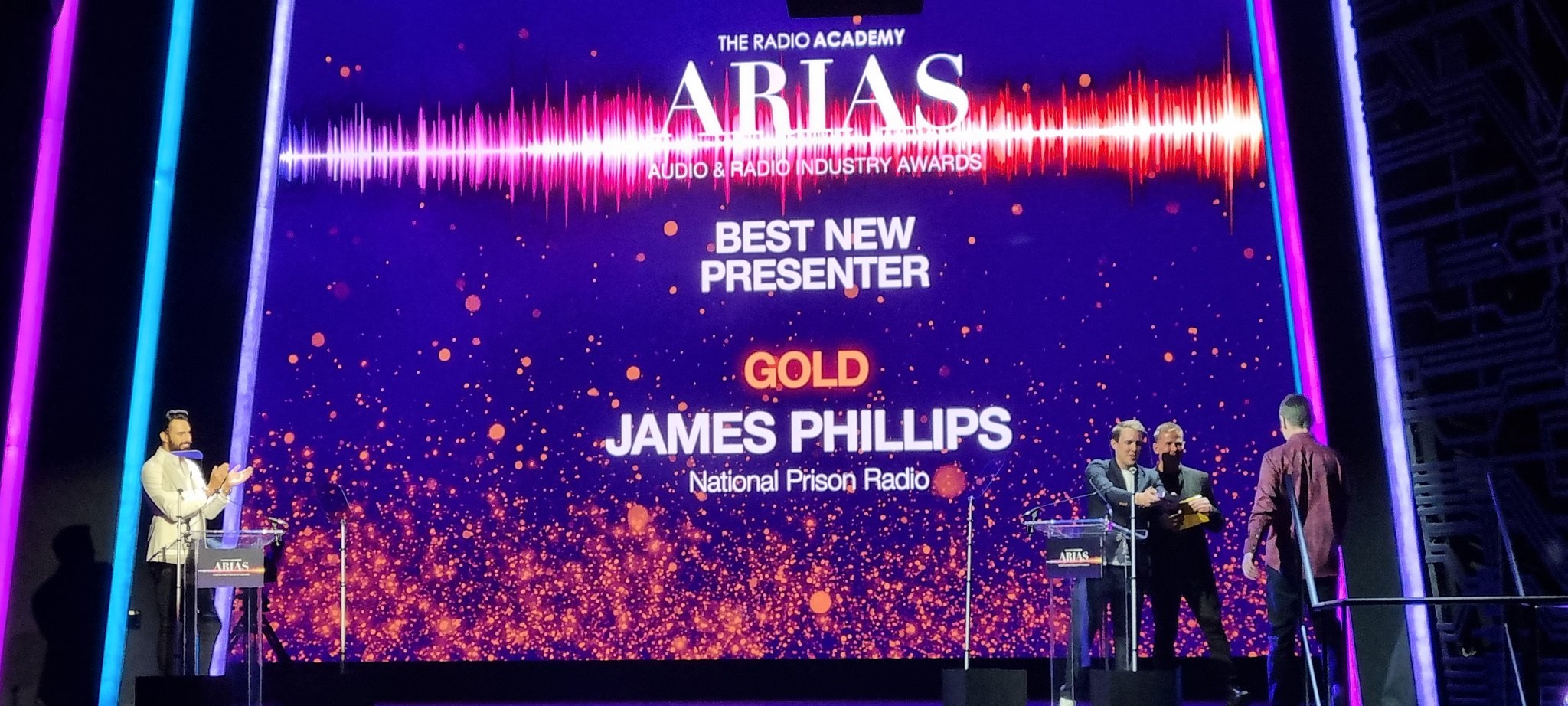 and the Rock Show won Bronze for Best Music Entertainment Show.
James continues to inspire fans of the Rock Show, collectively known as the Rock Show Family. For many, it has been a life-saver.
NPR Listener in HMP Bronzefield: "Big hello to the Rock Show Family, especially James who makes it all possible."
NPR Listener in HMP Swaleside: "Love the Rock Show, love the Rock Show Family and love the Rock Show's voice, you're an absolute rock star."
NPR Listener in HMP The Mount: "Big shout out to all my fellow rockers in the Rock Show Family. James, you're doing a brilliant job, keep it up."
NPR Listener in HMP Isle of Wight: "Excellent show, I listened to it this week and it was awesome to hear my request. It made my day. I think the Rock Show is great and you're doing a great job. Keep up the good work."
NPR Listener in HMP Swaleside: "James, you're an amazing being with an amazing soul and heart who wants the best for everyone. You bring us all out of the darkness."
The Rock Show is broadcast on National Prison Radio every Saturday evening at 7pm. Most of the music is made up of requests from listeners, collectively known as the Rock Show Family, who also share messages of support with each other.