Tue 11 Nov, 2023
Takeover Tuesdays: One Day, One Jail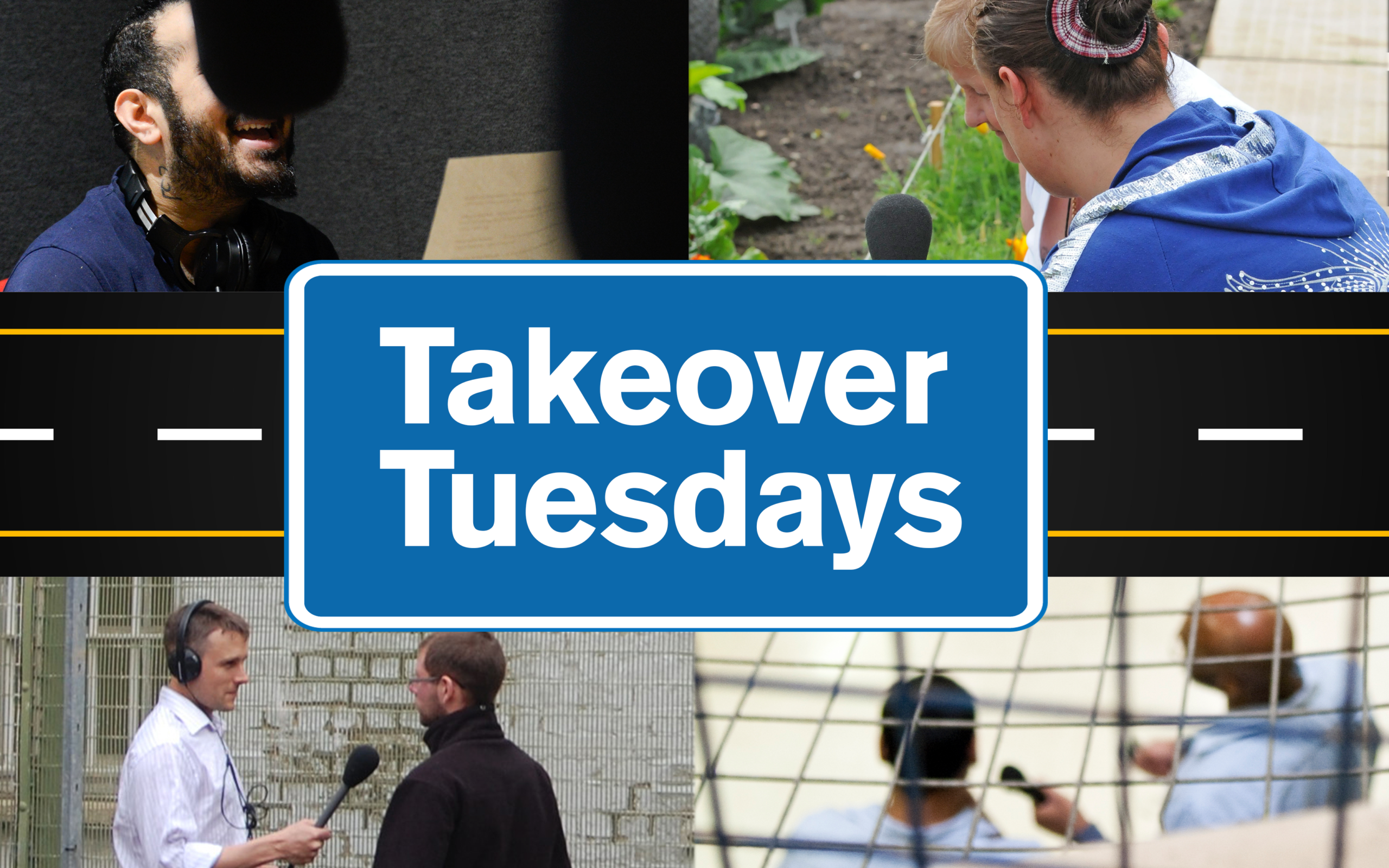 Tuesdays on National Prison Radio are Takeover Tuesdays. Every week we visit a different prison and record a day of shows, starting with our breakfast show Porridge.
Takeover Tuesdays are spearheaded by our award-winning Head of Content Innovation, Arthur Hagues.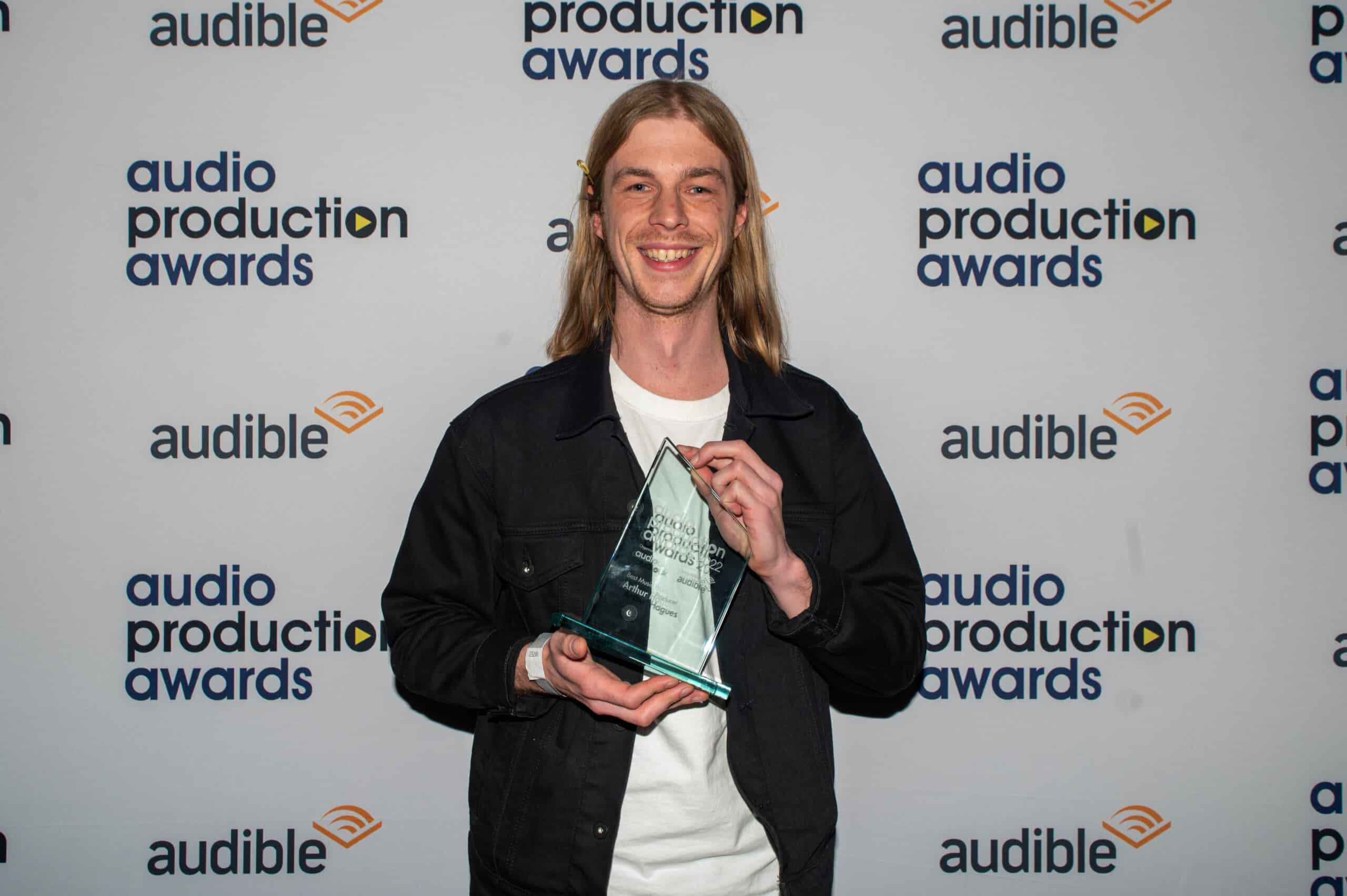 They are a chance for people in prisons across the country to produce and present their own full day of radio on National Prison Radio.

What might a typical Takeover day look like?
National Prison Radio production staff arrive at a prison bright and early.
Escorted by a member of prison staff, they drop into classrooms, workshops and prison wings, interviewing people about their life inside and plans for the future.
The interviews are honest, constructive and focus on solutions to problems. Common themes include recovery from addiction, making up for lost education, gaining new skills or expressing creativity through poetry and rap.
From HMP Drake Hall's Halfords Academy, HMP Preston's Drug Recovery Wing, all the way through to HMP Brixton's Clink Restaurant; every prison we visit has an inspirational story to tell.
In the afternoon, a group of prisoners take on the role of presenters. With support and guidance from National Prison Radio's award-winning producers, they take the mic and create shows from the morning's interviews.
These sessions build confidence and professional radio skills, giving people a chance to share their stories across National Prison Radio and inspire others.
A number of the prisoners we meet on these presenting sessions stay in touch, and some have gone to gain paid opportunities with the station after release.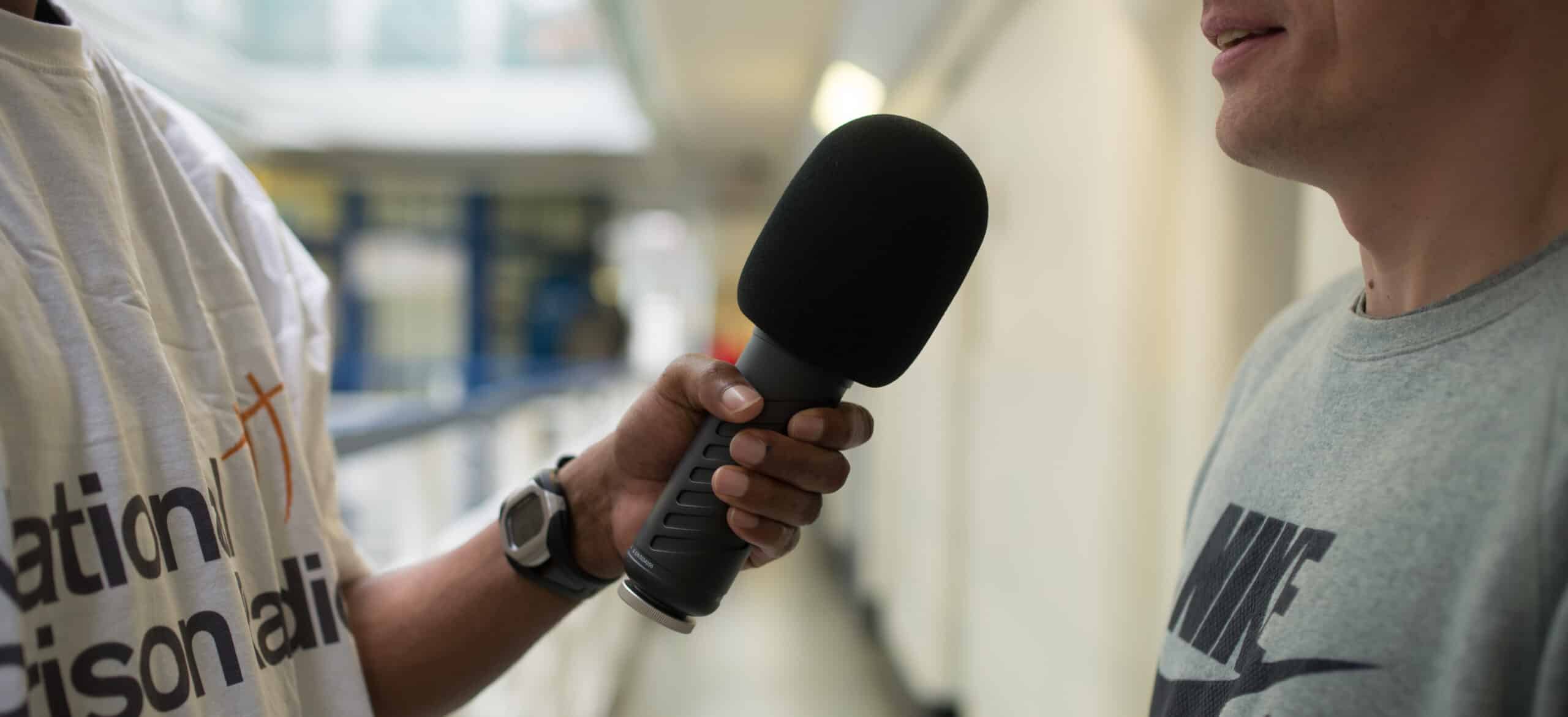 After the day is done, the production team begin the editing process, before broadcasting the recordings as part of a special Takeover Tuesday.

If you work in a jail and would like National Prison Radio to visit your prison, email info@prison.radio and we'll be in touch.

National Prison Radio is the world's first national radio station for people in prison. Made by prisoners, for prisoners.