Fri 09 Sep, 2016
Prison Radio Association is Charity of the Year!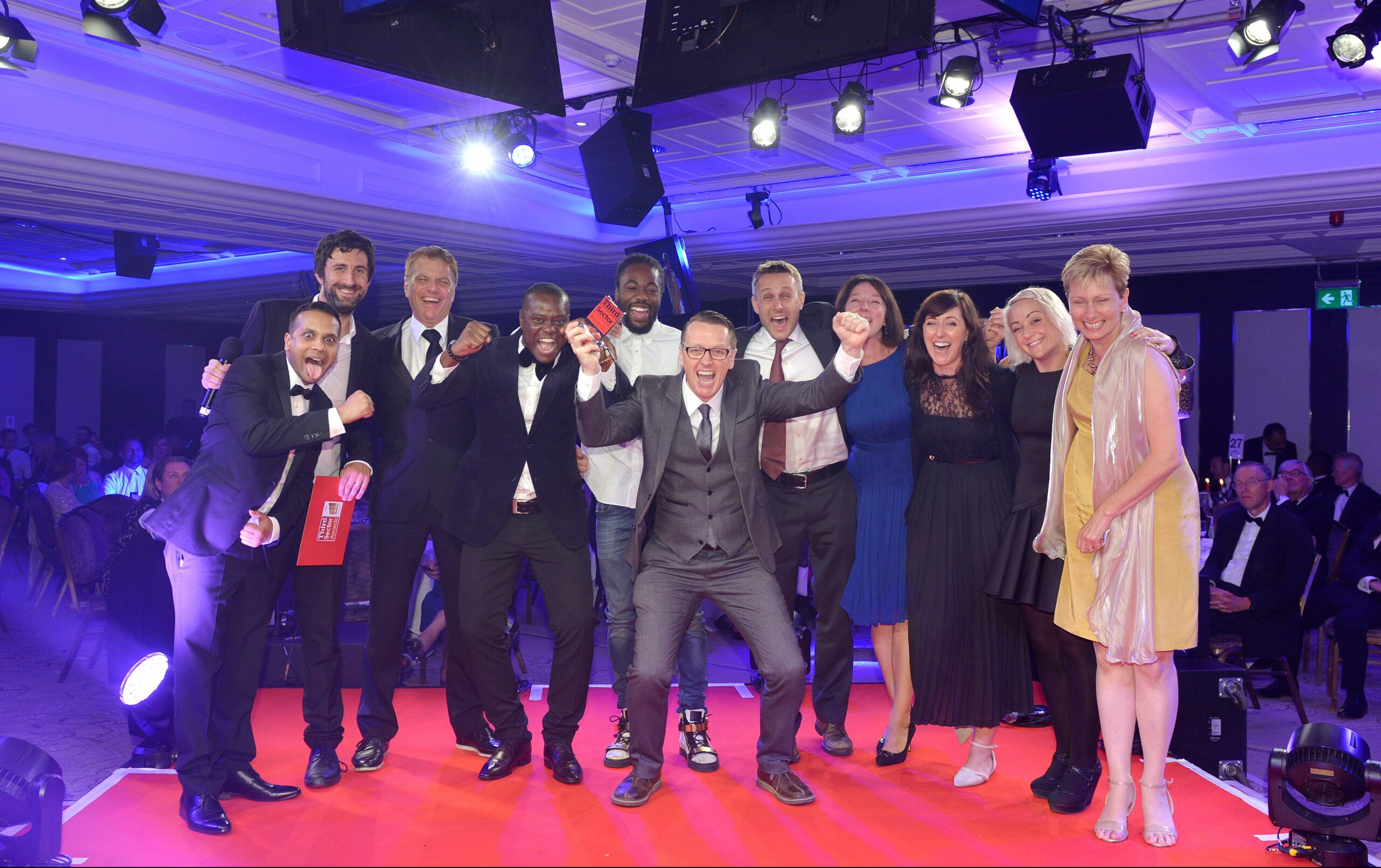 The Prison Radio Association has won the biggest prize in the charitable sector, after it was named Charity of the Year at the 2016 Third Sector Awards.
The judges said we were "hands down winners".
The Third Sector Awards recognise those who give back to the community and celebrate organisations and social leaders from across the sector.
The Charity of the Year award is given to the charity that has had a truly exceptional year and whose recent achievements have attracted the admiration of the sector.
The Prison Radio Association has had its best year yet in terms of funding, profile, and, crucially, in terms of impact. The audience has increased, with 99% of prisoners saying they know about NPR, 76% listening, and 37% tuning in every day.
Partnership projects have included coverage of new psychoactive substances, violence in prisons, yoga, literacy, domestic abuse, bail accommodation, winter flu, Hepatitis C, safety in custody, housing, employability … and even a senior royal joining prisoners for an on-air book club!
The judges said: "What these guys are achieving on a very small budget is phenomenal and benefiting not just their target population but potentially society as a whole.
"They are strong and effective in an area of high concern but often not in the limelight."
Phil Maguire, Chief Executive of the Prison Radio Association, said: "This has been the most incredible week of our charity's 10 year history. Radio is a medium that creates uniquely intimate connections with its audience. It's the perfect way to communicate with prisoners, and we are incredibly proud that National Prison Radio has made such a huge impact with the tens of thousands of prisoners who listen to us, every week."