Tue 06 Jun, 2016
PRA Productions wins Gold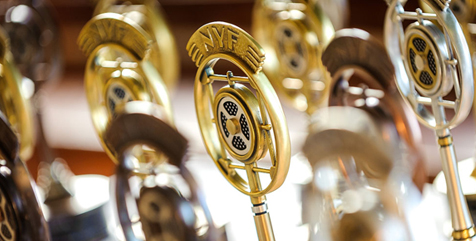 A landmark documentary produced by PRA Productions for BBC Radio 4 has been awarded a Gold Award at the prestigious New York Festival.
The Abuse Trial told a very personal story from inside Greater Manchester Police's biggest ever historical sex abuse investigation.
The documentary was presented by the journalist and writer David Nolan, who was a pupil at St Ambrose RC College in Manchester, where teacher Alan Morris committed multiple counts of sexual assault against boys at the school.
The documentary featured remarkable, harrowing testimony from police officers, the Crown Prosecution Service, and the victims, recorded as the investigation was in progress.
PRA Productions also won a Bronze Award for another BBC Radio 4 documentary, Lynn Hill: Twenty-First Century War Poet, a portrait of a former drone operative for the US Air Force who now writes incredibly powerful poetry about her experiences in the military.
PRA Productions specialises in telling powerful stories from the margins to create a social impact. As well as supplying the BBC, we also make podcasts, audio and video clips for charities and other organisations.
For more information on how PRA Productions can help you reach your audiences, please contact us.