Fri 06 Jun, 2019
Phil Maguire OBE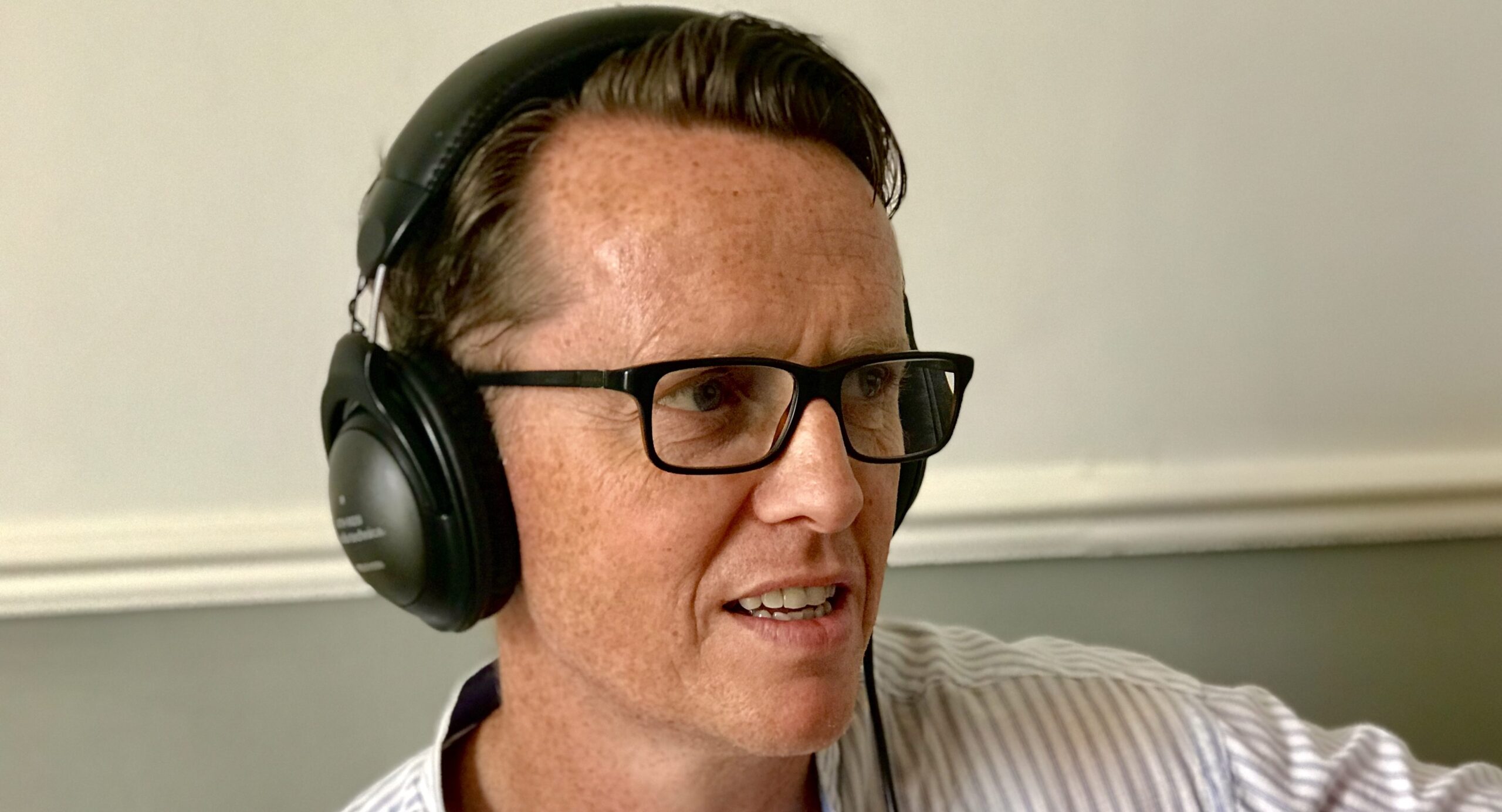 The Prison Radio Association is pleased to announce that its Chief Executive, Phil Maguire, has been appointed an Officer of the Order of the British Empire (OBE) for 'Services to Radio Production and Prison Radio'.
Phil is the founding Chief Executive of the Prison Radio Association.
He worked in the fields of social work and education before following his passion for radio. After gaining a Masters degree in broadcast journalism he worked as a radio producer, reporter and project manager for the BBC. In 2005, while on secondment from BBC Radio 2's Jeremy Vine Show, Phil managed a partnership between the BBC and the Ministry of Justice, during which he launched two prison radio projects.
In 2006 he left the BBC to become the PRA's first employee. Phil understood radio could make a difference to this hardest-to-reach of audiences. His passion for social justice, his background in a social work setting, and his unbridled passion for radio gave him the confidence that the medium had the power to support, inform and inspire people who desperately wanted their lives to change. It was an immediate success.
Phil was clear from the start that the programmes had to be as good as those he made at the BBC; a radio station is worth nothing without an audience. In 2009 the PRA truly arrived onto the radio scene, scooping four Sony Radio Academy Awards and stealing the night's headlines.
Today National Prison Radio, in partnership with Her Majesty's Prison and Probation Service, broadcasts to more than 80,000 prisoners. Quality remains the touchstone. 86% of prisoners tune in for around 10 hours per week – incredible listening figures for any radio station.
In 2013 Phil established PRA Productions – an independent production company whose profits support the charity. Government departments and charities including the National Literacy Trust, Booker Prize Foundation, Samaritans, National Careers Service and Prison Reform Trust are some of its clients.
PRA Productions has also produced dozens of programmes for the BBC. Some focus on criminal justice, others stretch way beyond this niche. The success of PRA Productions was recognised by the industry when it was named Independent Production Company of the Year at the 2017 Audio Production Awards.
In its tenth year, the PRA was crowned Charity of the Year at the 2016 Third Sector Awards. In the same week, The Abuse Trial, a PRA documentary for BBC Radio 4 – about abuse at Phil's former secondary school – won a coveted Rose d'Or in Berlin.
Always innovative, Phil and his team have overseen the launch of Straightline – an audio and visual platform, available outside of prisons, that offers support to anyone experiencing disadvantage, particularly those involved in the criminal justice system. Content helps audiences develop strategies for living crime-free and useful lives.
In recent years interest in prison radio has grown around the world. Phil is pushing to support this though the development of Prison Radio International, which aims to build the prison radio movement, raising standards and maximising the number of people who benefit from its life-changing impact.
Phil is very proud of his team – both his professional staff and those living in prisons. He is proud of the impact their work has behind bars and of the wider benefits of reducing reoffending, resulting in a safer society for all.
In addition to his work with the Prison Radio Association, Phil has a number of voluntary roles:
– He enjoys supporting and judging the British Podcast Awards and the Third Sector Awards.
– Since 2015 Phil has been very proud to sit on the Board of Reform Radio – changing lives of young people, and broadcasting the best in music, arts and culture from Manchester to the world.
– He is a Trustee of the Charles Parker Trust, a charity dedicated to preserving and promoting the legacy of legendary radio producer, Charles Parker – producer of the original, ground-breaking Radio Ballads.
– Phil is on the Board of Prisoners Abroad, a charity which supports British citizens imprisoned overseas.
– Phil recently accepted an invitation to join the Board of Bath Hospital Radio, which has been broadcasting to patients in his new home city for more than 50 years.