Sat 07 Jul, 2022
NEW JOB VACANCY: Research and Evaluation Manager! (Mat cover)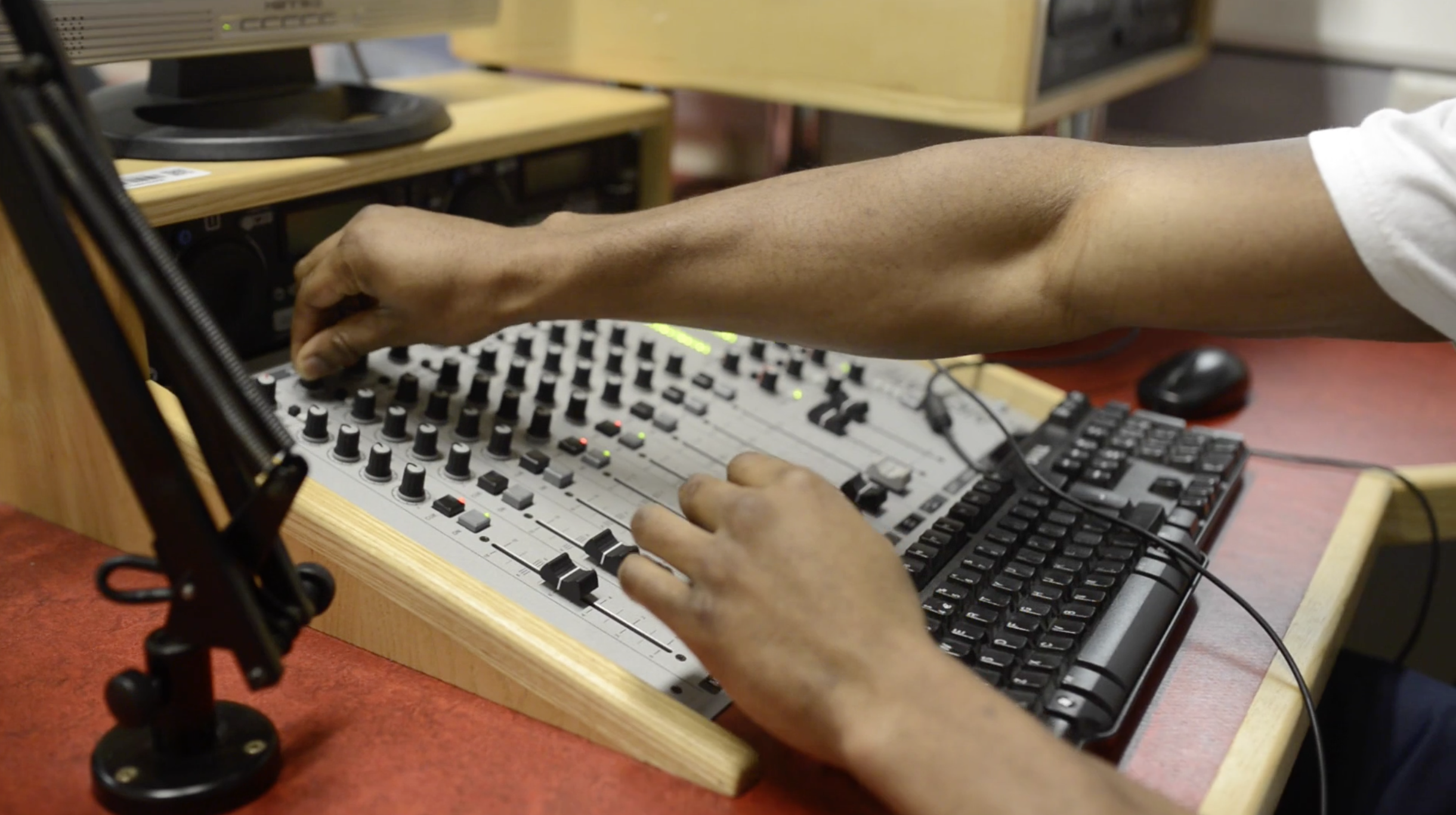 We're looking for someone to help us demonstrate our impact in prisons across England and Wales!
–
We're the charity that developed and runs National Prison Radio, the world's first national radio station for people in prison.
We're also on the cusp of launching a major Lottery-funded podcast channel, Life After Prison, and we're leading the way in the global development of prison radio.
This year we picked up a Gold Award at the radio industry's prestigious ARIAS. In recent years we've been crowned Independent Production Company of the Year (Audio Production Awards) and Charity of the Year (Third Sector Awards). We've also been nominated for a string of British Podcast Awards.
We're looking for a Research and Evaluation Manager to oversee the day-to-day evaluation of the charity's impact. This is a maternity cover role, based in HMP Brixton in London.
You'll be speaking to people in prison about the role National Prison Radio plays in daily prison life, and you'll track the progress made by people who work in our studios in prison.
In the coming year, the role will also include the development of a new evaluation model for our groundbreaking podcast work. And you'll be working with a team of external academics to understand the long-term impact of our work, as we aim to create a sector-leading framework for prison evaluation.
Ours is an organisation unlike any other, and we're particularly interested in hearing from candidates from under-represented backgrounds and from people who have lived experience of the criminal justice system.
Candidates will need to show their experience of managing an organisation's evaluation processes, with experience of carrying out surveys and focus groups. You'll need to be able to articulate the charity's work and understand the needs of our listeners.
We're a driven, tight-knit team working in what can be a challenging, exhilarating world, and you will be motivated by the knowledge that your work has the potential to make a real difference.
How to apply: Please download the relevant job description. Then download our Job ApplicationPack and email copies of your completed Application Form, Diversity Monitoring Form and References Form to recruitment@prison.radio. Please make clear on your application which role you are applying for.
As part of our commitment to hiring a diverse workforce, all application forms will be anonymised before being passed to the relevant hiring manager.
DEADLINE EXTENDED: Sunday 7th August 2022.
In line with our company Data Retention Schedule, we keep application forms up to one year after notifying candidates of the outcome of the recruitment exercise after which time they will be securely destroyed. If your application is successful, data regarding your references will be kept on file for up to seven years after your employment ends in line with other HR documentation. If your application is unsuccessful, data regarding your references will be securely destroyed. Data from diversity monitoring forms is recorded anonymously for recruitment KPIs and monitoring workforce equality and forms are securely destroyed. If for any reason we need to keep your recruitment data on record for longer than specified, you will be notified. For more information, please see our Recruitment Privacy Notice here.