Tue 10 Oct, 2019
National Prison Radio asks for 100 words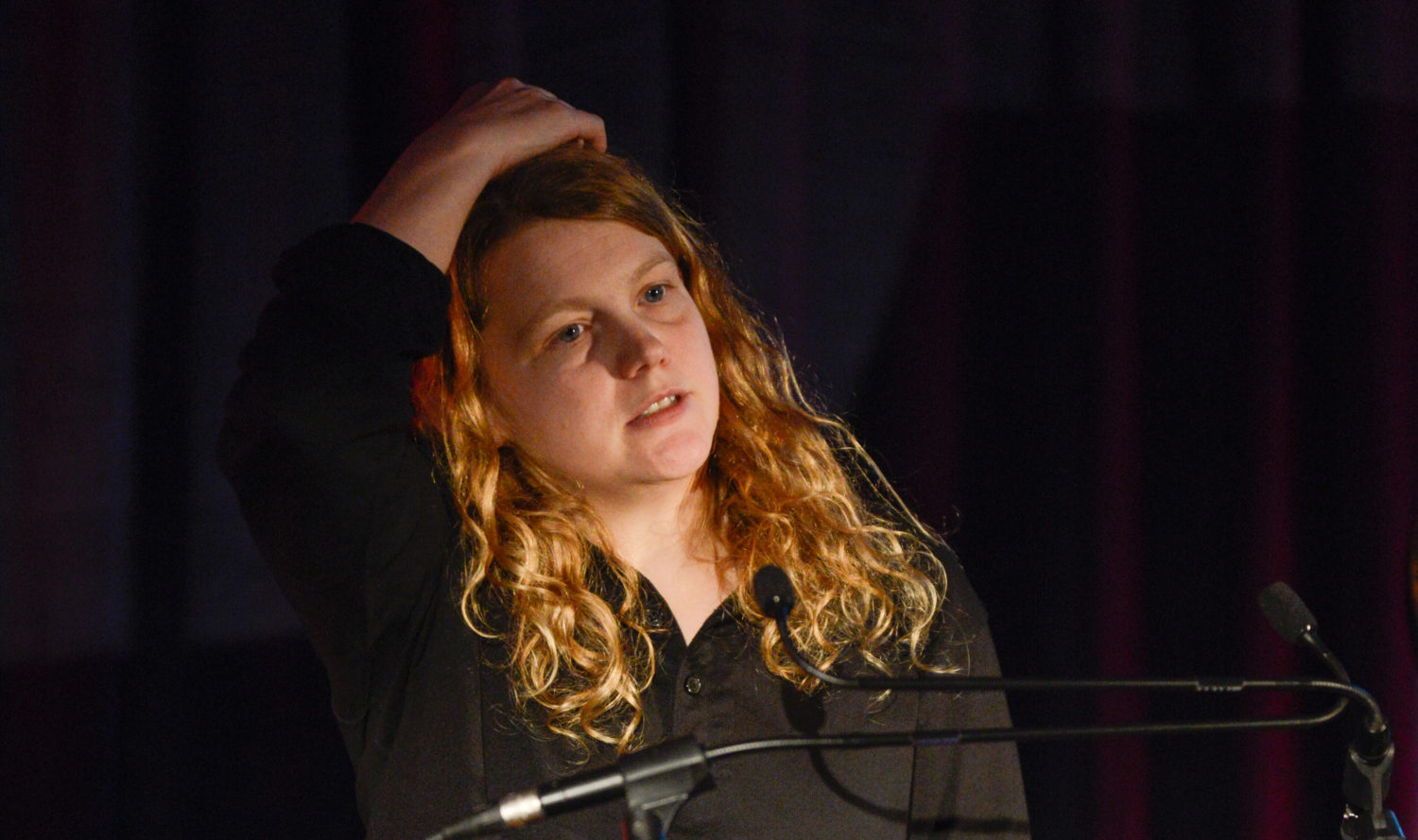 National Prison Radio is working in partnership with the Shannon Trust as we approach Christmas, by asking listeners to send in 100 words on the theme of 'success'.
The entries will be judged by an expert panel including Kate Tempest (pictured).
Shannon Trust is the charity that supports prisoners to unlock the power of reading. It does this through its innovative Shannon Trust Reading Plan, which is completed by thousands of people in prison across the country.
In November and December we're asking National Prison Radio's listeners to think about what success means to them, and to pen their thoughts in our spoken word competition Speak Out.
It may be about family, friends, good health, maintaining hope, achievements. It might be about successes in prison, even small ones. Or it might be that prison has changed the way our listeners think about success.
The best entries will be read out on-air over Christmas, and the top ten will win an NPR t-shirt.
Alongside Kate Tempest, judges will include Mr Gee, Joelle Taylor, Brenda Birungi, Isaiah Hull and Theresa Lola.