Nadia Rose, RA & Hak Baker share in-cell writing tips with National Prison Radio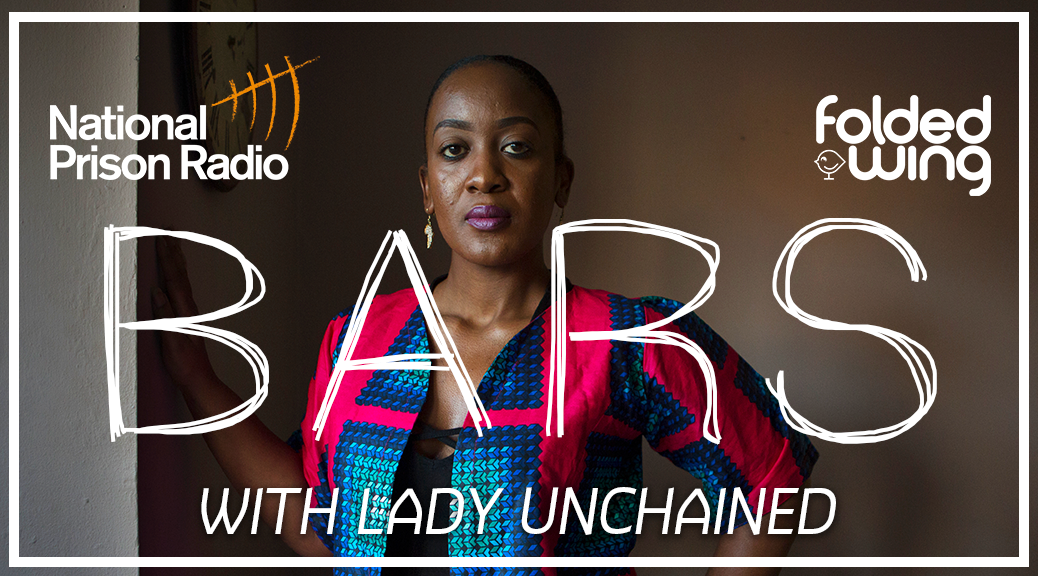 BARS is National Prison Radio's new show helping people in prison to be creative with words while locked up.
It's presented by Brenda Birungi, aka Lady Unchained. She's an award-winning poet who has spent time behind bars.
The series is produced in partnership with former Production Company of the Year winners, Folded Wing. It was made possible with funding from the Audio Content Fund.
Bars is the place to hear advice from respected artists and lyricists, giving their advice on how they use language in their music.
Each week, Brenda is joined by rappers, poets and spoken word artists to break down the art of writing before playing some instrumentals so listeners can flex their stuff in cell.
For large parts of the past year, prison education and activities have been on hold due to coronavirus. Bars gives listeners a chance to work their creative muscles while they're locked up.
Bars provides National Prison Radio's listeners with the inspiration and tools to be able to put pen to paper and share their own story.
Already this season we've had tips, tricks and techniques from the likes of RA, Nadia Rose, Hak Baker, Awate, Cristale and plenty more.
Here's some of the best stuff we've learned so far:
Cristale

Teks Sinatra

Otis Mensah

Joshua Idehen

RA
Want more BARS? Listen back to the full episodes so far via the player below!
Help support our work to reduce reoffending