Wed 05 May, 2020
Lord Chancellor Robert Buckland: communication with prisoners during lockdown is key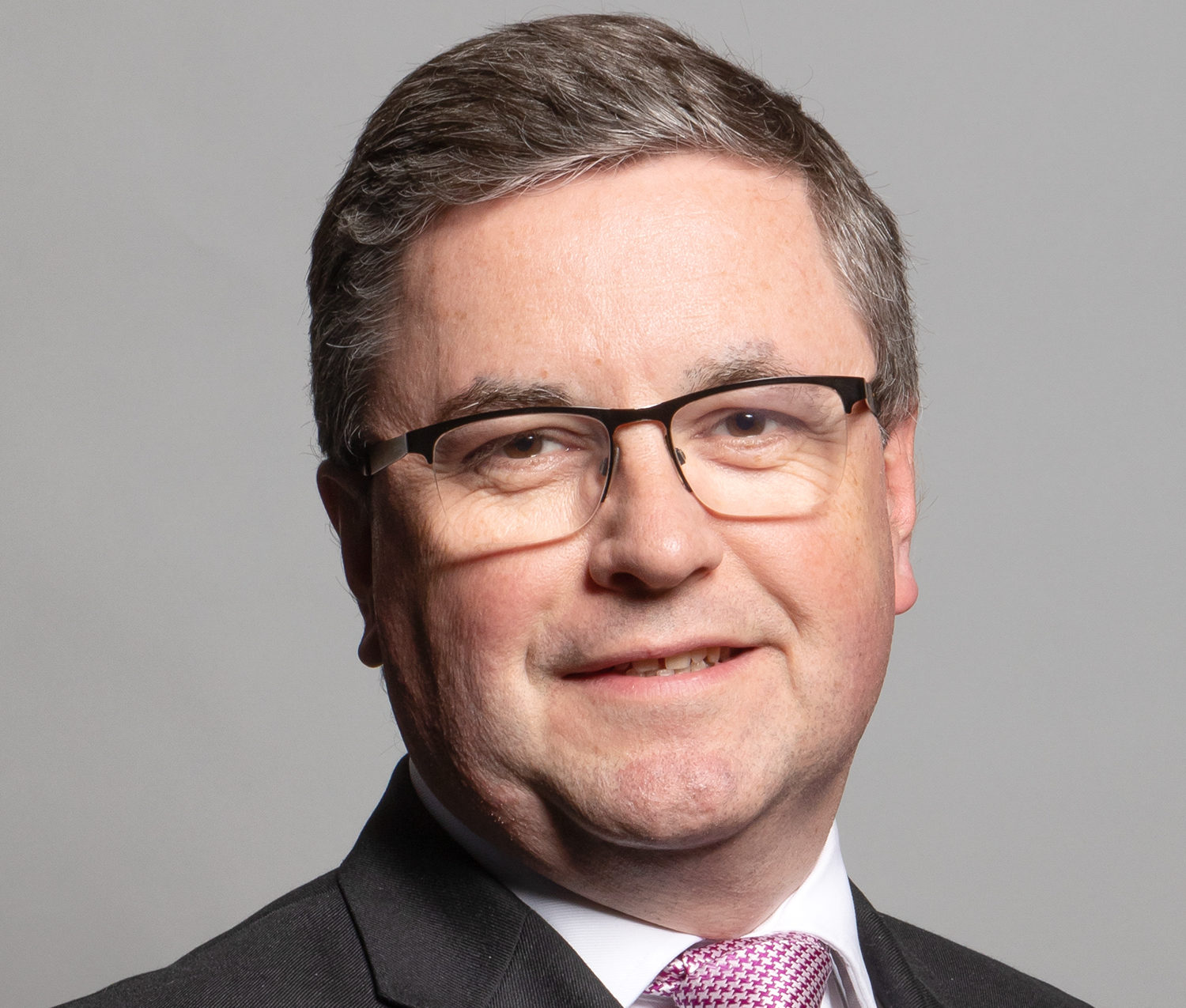 National Prison Radio has put prisoners' questions to Lord Chancellor and Secretary of State for Justice Robert Buckland QC in an exclusive interview.
During the 50-minute exchange, he praised people in prison and their families, and said that using National Prison Radio as a communications tool was a key part of the Ministry of Justice strategy to deal with the coronavirus outbreak.
The National Prison Radio interview was part of a series of contributions by senior officials from the Ministry of Justice on, as the Prison Radio Association works closely with teams from Her Majesty's Prison and Probation Service (HMPPS) to ensure people in prison are getting accurate and up-to-date information during the period of lockdown.
Currently, regimes in prisons across the country are extremely curtailed as authorities attempt to minimise the impact of the virus on staff, people serving sentences and their families.
Asked what conversations he had been having internationally around the best approach to dealing with the pandemic in the prison system, Mr Buckland identified the experience in Italy as one of the most concerning parallels, where riots and deaths took place in prisons.
Mr Buckland said: "I've looked into what happened there. There was a failure to communicate properly between the authorities and prisoners in Italy about the cancellation of visits. It was announced on national media that prison visits would be stopped. Prisoners didn't hear anything about it until they heard via national media. That clearly caused a huge amount of concern and angst, and sadly it ended up in riots and deaths."
He went on to say that he's made it clear to senior officials in HMPPS that he expects prisoners to be kept informed of developments via National Prison Radio and through the delivery of leaflets to prison cells.
Mr Buckland was a defence barrister in south Wales for 20 years before entering politics. When asked what he felt this experience had taught him about the justice system he now runs, he responded, "it taught me that behind every statistic there's a person, there's a story, and often it was my job to tell that story to the judge.
"I also used to sit as a part-time judge myself, so I used to have to make the decisions about sentences, about bail, and about all the processes in the crown court.
"So, I've seen it from all angles and it's given me a huge amount of experience of the lives of prisoners."
The Lord Chancellor answered more than a dozen questions submitted by people in prison. A listener in HMP Wormwood Scrubs asked why the Ministry of Justice had decided to release guilty people early, through the delayed COVID-19 early release scheme, when there are people on remand in prison who haven't been found guilty and yet have to stay behind bars.
Mr Buckland said: "I'm very concerned about the remand position, and I'm glad to see the courts using audio and video technology to have those all-important hearings in advance of any trials that can be held.
"The Lord Chief Justice is announcing that we will be aiming to get some trials moving this month, but progress will be fairly slow.
"About remand prisoners, the considerations for the court are around breach of bail, the risk of absconding and the risk of interference of witnesses, the commission of further offences. This is why I'm interested in innovative and alternative ways to manage the remand population. Where we can use electronic means, I would hope the courts would look at those alternatives to remand in custody so people can be bailed to attend court rather than being produced from the prison estate."
A listener from HMP Hindley asked the Lord Chancellor about the internal adjudication system – is it right that a person should be kept in prison longer simply for being found guilty of breaking prison rules, which aren't necessarily illegal activities on the outside? The example given was the possession of tobacco, which is not allowed in prison and can sometimes lead to additional days being added on to a person's time in prison.
In response, Mr Buckland said that while prison rules are there for a reason, to keep collective order in the prison environment, he said of the adjudication process:
"I'm not at all sure that it provides the swift and effective means of redress that everyone would like to see. For example, a prison officer who has been the alleged victim of an assault might have to wait many, many months before the adjudication has been dealt with, and by that time the effect of the sanction has been lost.
"I would rather see a more fleet-of-foot system that is of more direct consequence than perhaps a few days added on to their term to be served, which might be many months in the future.
"Clearly there's work to be done on adjudications and I'd like to find a system that meets the concerns of officers and makes the whole regime more relevant and effective. So, the message is stick to the rules please, but I am thinking very carefully about whether we can make the regime more agile."
National Prison Radio broadcasts into the cells of more than 80,000 people in prisons right across England and Wales. It supports people through their sentences and helps people prepare for a successful release and reintegration into society. It ultimately aims to prevent reoffending.
Throughout the coronavirus outbreak, National Prison Radio has been broadcasting interviews and information from colleagues in HMPPS to ensure people in prison are kept well-informed as the situation develops.