Wed 12 Dec, 2017
Join our Senior Management Team!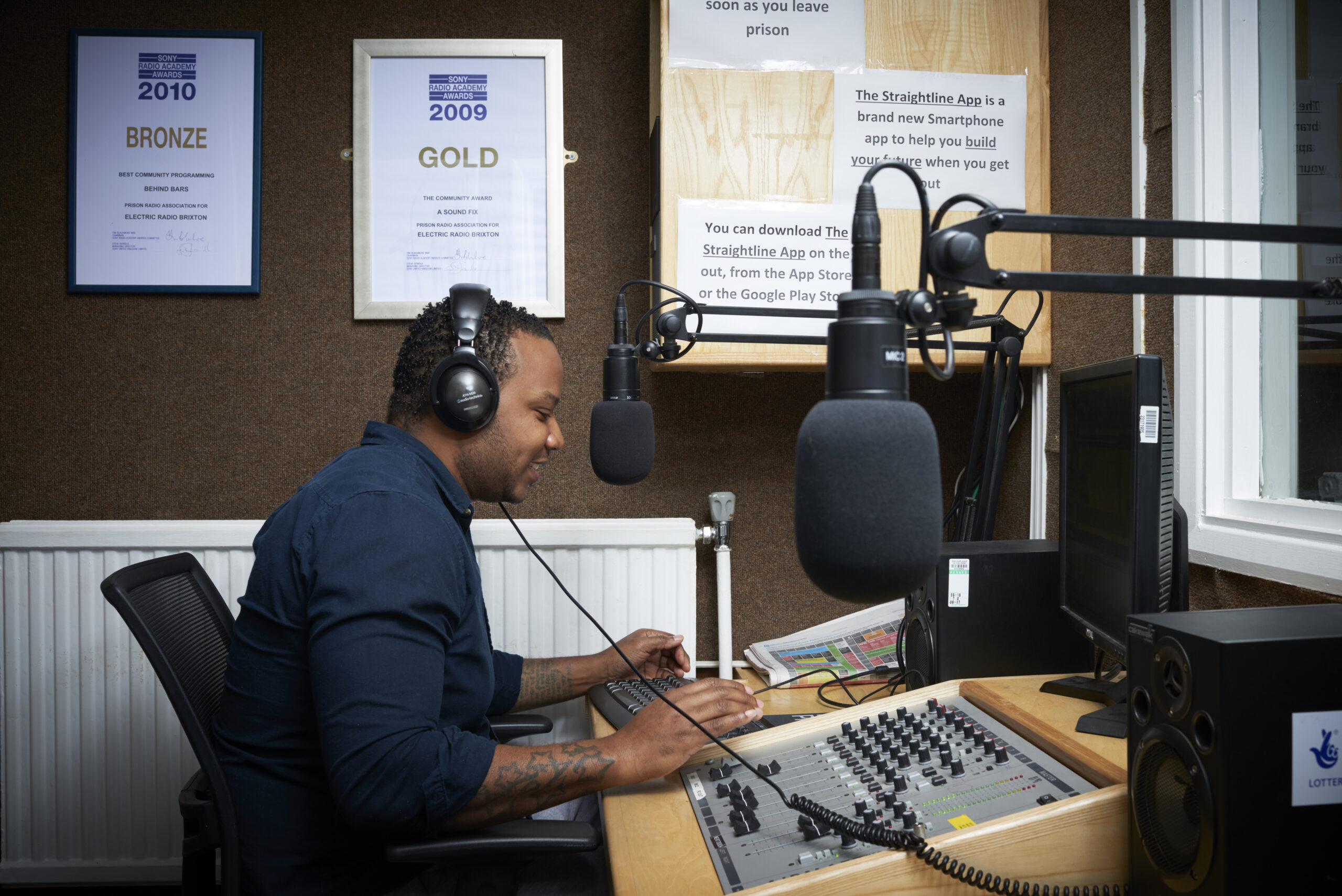 An extremely rare opportunity has come up to become our new Director of Development, right at the heart of the Prison Radio Association's Senior Management Team. Exciting? Just a bit!
We're the reigning Independent Production Company of the Year (Audio Production Awards 2017/18), and last year we were named Charity of the Year at the Third Sector Awards. We're at the top of our game, and we want to strengthen.
We're looking for someone exceptional to fill a crucial senior management role within the organisation – Director of Development.
Partnerships are central to the success of the Prison Radio Association, and our content is heavily guided by the input of a wide range of organisations that work with people in prison. This includes statutory bodies and government departments, charities of all sizes, and other organisations who exist to support people in the criminal justice system.
The Director of Development is responsible for leading the PRA's partnership work, and in particular for generating revenue from these partnerships.
You'll be joining us at an exciting new phase, as we develop and launch Straightline, our brand new multimedia channel aimed at those people outside prison who are impacted by the criminal justice system, and as National Prison Radio enters new territory with our developing, award-winning programming strands.
You'll be based at either our Headquarters in HMP Brixton (a men's prison in London) or our brand new Digital Headquarters at HMP Styal (a women's prison near Manchester) – though there will be a lot of scope for home-working.
Working closely with our talented staff team of production and support staff, you'll report directly into the Chief Executive. You'll be able to enthuse potential partners with the excellence of our work and the enormous potential of our media channels to influence our hard-to-reach audiences and to change lives.
You'll be passionate about our aims and be able to build and nurture relationships. You'll have the confidence to raise much-needed funds through striking commercial deals and developing funded partnerships. You'll be decisive and great at making the right calls. And you'll be able to direct our evaluation operation, collecting the right data and translating it into narratives that prove we are worth partnering with.
We're interested in hearing from candidates from a variety of backgrounds – you might be working in the charitable sector, the criminal justice sector, the statutory sector or the media industry. We're looking for someone dynamic, independent, confident, who is great at building relationships, making decisions and closing deals.
With the drive to fit into a talented, tight-knit team working in what can be a challenging, exhilarating environment, you will be motivated by the knowledge that your work has the potential to make a real difference.
Job description: Download here.
How to apply: To apply in confidence to become Director of Development at the Prison Radio Association, please forward your CV together with a considered, two-page supporting statement outlining why you are interested in the opportunity and how your application addresses the specific requirements for the role and person specification.
Please also include details of your current salary level.
Send to: andrew@prison.radio
Application deadline: Sunday 14 January 2018
Interviews: w/c Monday 22 January 2018