Thu 10 Oct, 2020
Subscribe to The Forensic Psychology Podcast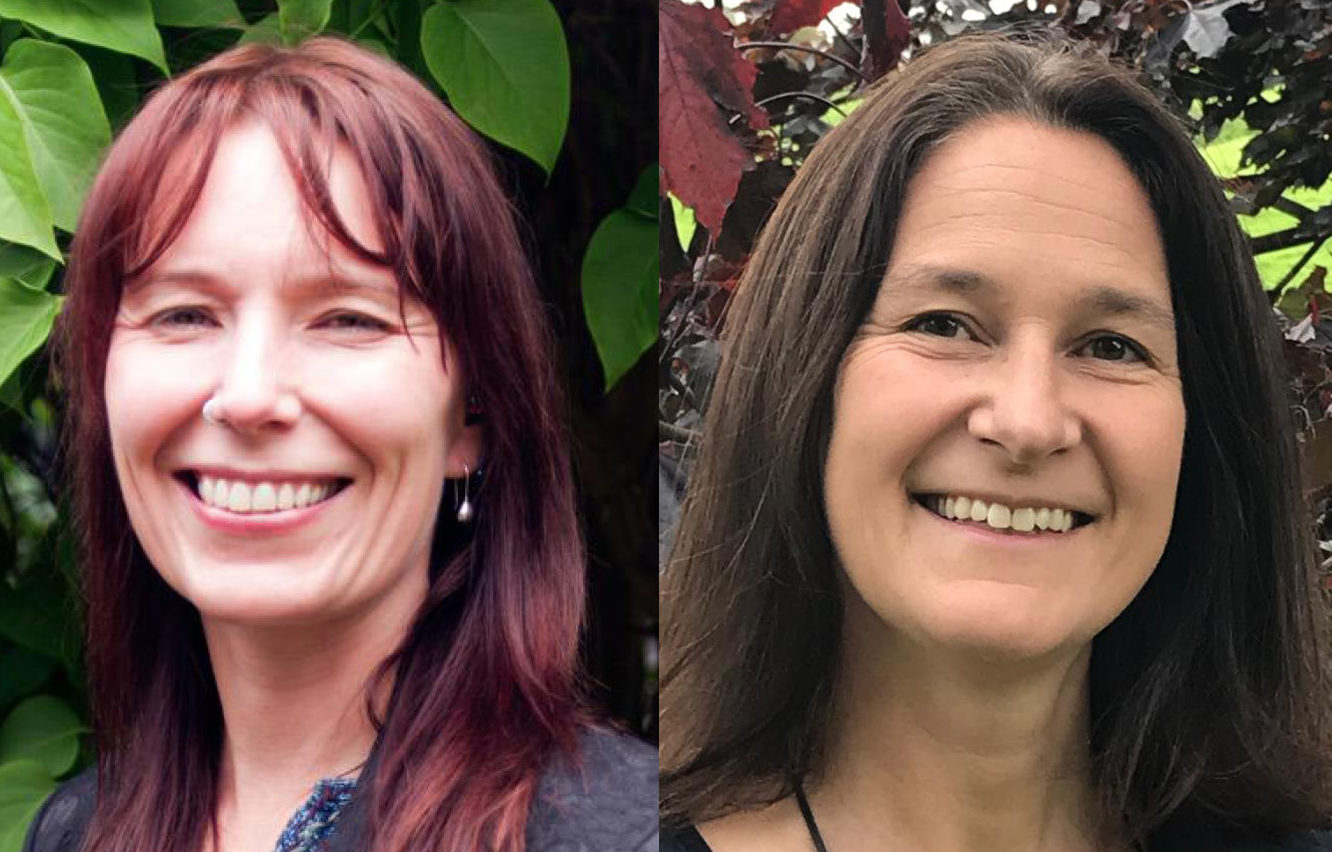 What happens to people when they go to prison?
The Forensic Psychology Podcast is our brand new series, produced with HMPPS Psychology Services and presented by Sally Tilt and Dr Kerensa Hocken, who work with people in prison who have committed very serious crimes.
Forensic psychology is the field of psychological theory that relates to criminal investigation and understanding the psychological issues associated with criminal behaviour.
It's also about the rehabilitation of those who have committed crimes.
In our brand new series, The Forensic Psychology Podcast, we've teamed up with two forensic psychologists, Sally Tilt and Dr Kerensa Hocken, who work for HM Prison and Probation Service.
Daily, they work alongside people in prison, to help them understand their lives, what led to their offending and how they can live offence free, safe and successful lives in the future.
Public understanding of the work of forensic psychologists in prison is extremely important, because as a society we share an agreement that we will rehabilitate as well as punish people who commit crimes.
Prisons are a hidden world, and in opening up this world, we hope to provide a deeper understanding of the reasons people commit crimes, and the practice used by professionals in prisons to help prevent harm in the future.
Their work involves supporting people who have committed offences that most people would find shocking, to turn and face some very difficult truths – that there are aspects of themselves that are hurtful or that they aren't safe to be released. But is also involves helping them to see their own potential to live safely and meaningfully as good citizens.
In the words of Kerensa Hocken, this work requires courage.
Through the series we'll explore current issues in forensic psychology and we'll hear from people who have spent time in prison and  worked with forensic psychologists, alongside staff including the Prison Service's Head of Psychology, Dr. Jo Bailey, prison governor Dr. Jamie Bennett and stalking expert Dr. Rachael Wheatley.
Also in the series is Dr. Jo Shingler from the University of Portsmouth, who has undertaken innovative research into how to effectively assess people's risk ahead of decisions around release from prison, as well as Dr. Jake Shaw, who works with people with personality disorders.
This podcast will have universal appeal; providing insight into the world of prison, rehabilitation and forensic psychology for those interested in the area and an engaging exploration of current issues in forensic psychology for those already working in the area.
The full list of episodes is as follows:
Ep. 1 – An Introduction to Forensic Psychology
Dr. Jo Bailey and Chloe Dafe are two people at very different stages in their careers as Forensic Psychologists with HM Prison and Probation Service. They give us an overview of the forensic psychology and what it's like to work in one of the toughest environments.
Ep. 2 – What makes a good prison environment?
Former governor of HMP Grendon, Dr. Jamie Bennett, is joined by Lead Psychologist Richard Shuker to discuss why we need prison environments to be  conducive to  rehabilitation in order to help people to change and how we can achieve that.
Ep. 3 – How do people change their lives?
Laura Baverstock and Dr Jamie Walton discuss how  psychological programmes used in prisons help people convicted of very serious offences to make changes, including sexual offences, and the complexities in evaluating their effectiveness.
Ep. 4 – Is this person safe?
Dr. Jo Shingler discusses how forensic psychologists go about deciding whether someone is safe to be released from prison and the importance of a collaborative relationship in assessing risk.
Ep. 5 – What are they doing to me?
Forensic psychologist Flora Fitzalan Howard and research psychologist Dr. Helen Wakeling discuss the rehabilitative importance of ensuring people in the criminal justice system feel they are being dealt with in a fair and just way, known as Procedural Justice.
Ep. 6 – What is stalking?
Dr. Rachael Wheatley is a specialist in the study and treatment of people who stalk. In this fascinating episode, she explains how we define stalking,  how to work with those convicted of stalking offences and what people being stalked can do to get help.
Ep. 7 – What can we do for those with complex needs?
Professionals Dr. Jake Shaw and Sarah Skett are joined by two service users to discuss the Offender Personality Disorder Pathway, a joint service between NHS England and HM Prison and Probation Service, designed for those who have complex needs and are likely to be diagnosed with a personality disorder.
The Forensic Psychology Podcast is the first podcast series to look behind the gates of Her Majesty's prisons, in the company of those who run and deliver psychology services and those who benefit from them. Episode 1 is released on Thursday 15 October 2020.
It is produced by the Prison Radio Association in partnership with HM Prison and Probation Service Psychology Services.