Tue 05 May, 2018
DOUBLE BUBBLE podcast out now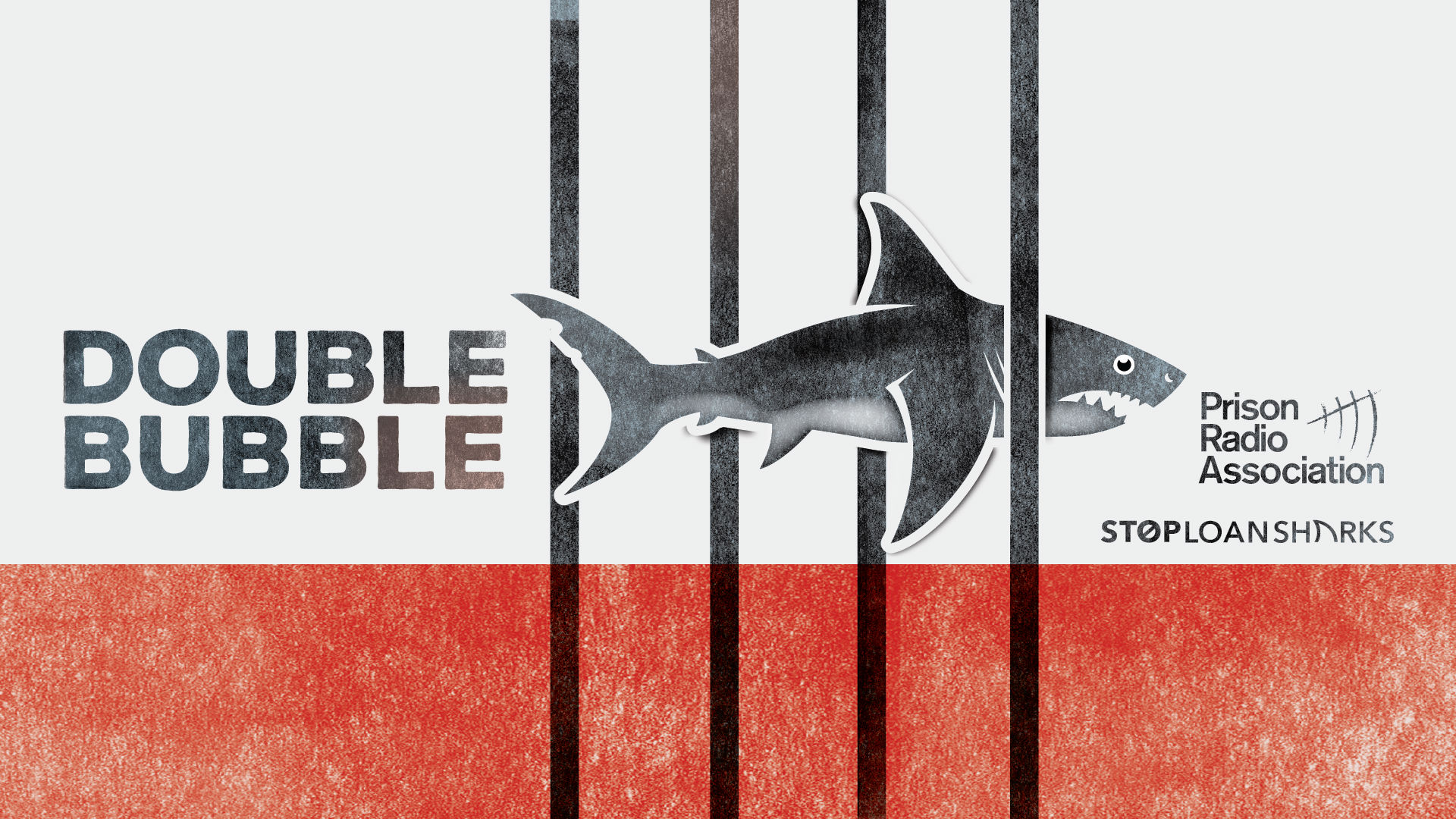 We've teamed up with Stop Loan Sharks to produce an innovative, five-part micro-drama called DOUBLE BUBBLE. It's written by, and also stars, Carl Cattermole, who himself spent time behind bars.
Double Bubble is based on the true story of Mark, who borrowed some money in prison to help his family out. The interest he owed was 'double bubble', plus any costs incurred for collection.
By the end of the third month, Mark's wife couldn't afford the repayments and the children were suffering. When she refused to pay, things got really bad for her on the outside. And behind bars, there was nothing Mark could do to help.
Here's Episode One:
You can subscribe and download the entire five-part drama by searching for Double Bubble in your usual podcast app, or you can click on this link to listen to all five episodes.
People in prison are at particular risk of falling victim to loan sharks.
The pressure to borrow cash to get you to the end of the week, or for families on the out who are struggling to stay afloat while one of the earners is in prison, can easily lead to the temptation of borrowing a bit of cash to get you to the end of the week.
We've worked with the team at Stop Loan Sharks to provide a way out for people who are stuck in a damaging and dangerous cycle of debt.
If you or someone you know is affected by loan sharks, call 0300 555 2222.
Double Bubble is produced by the Prison Radio Association, in partnership with the Stop Loan Sharks campaign.
Written and voiced by Carl Cattermole
Produced by Katie Bilboa
Mastering by Steve Wyatt
Artwork by Imogen Shaw