Fri 05 May, 2017
Can Writing Letters Help Reduce Crime?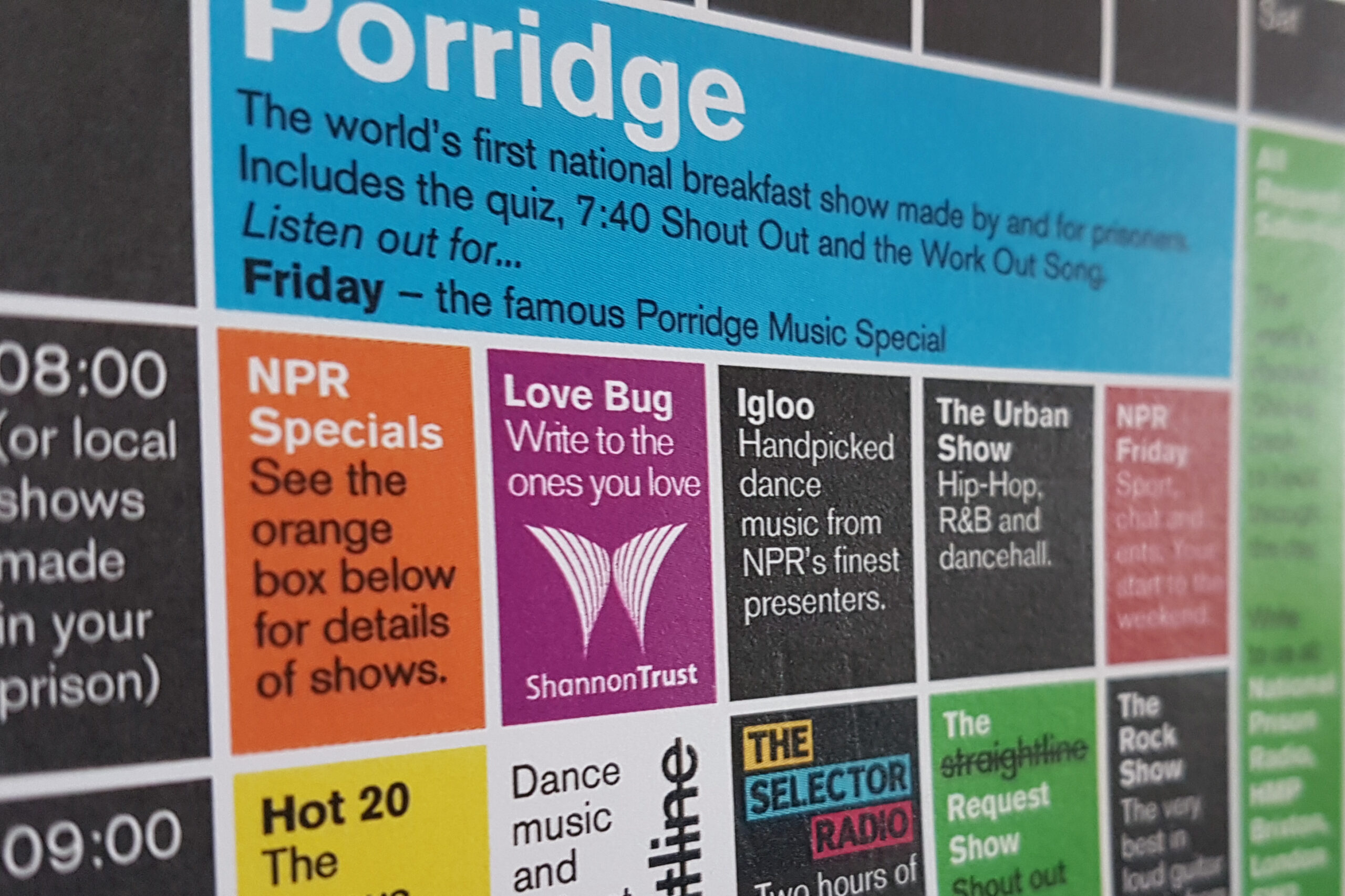 Having a solid network of family and friends to return to after release from prison is the single most important factor in reducing a person's likelihood of returning to jail.
National Prison Radio has partnered with the Shannon Trust to bring a unique programme to the airwaves which supports family bonds.
91% of prisoners keep in touch with family from prison via letter. Access to the internet and mobile phones is banned in prisons, while the cost of phone calls is high. A half hour phone call to a mobile from prison costs over £6, and prisoners tend to have little in the way of disposable funds.
For prisoners who can't read, keeping in touch with family and friends is  difficult and for many, it's motivation to start learning to read with the Shannon Trust Reading Plan; a decision that will go on to change their lives and the lives of those around them.
The Love Bug is a weekly programme designed to help people in prison keep in touch with their loved ones.
For an hour each week, National Prison Radio listeners can hear writing tips, relationship advice and music.
[soundcloud url="https://api.soundcloud.com/tracks/319912201″ params="color=ff5500&auto_play=false&hide_related=false&show_comments=true&show_user=true&show_reposts=false" width="100%" height="166″ iframe="true" /]
Listeners are encouraged to get a pen and paper and spend the hour writing to those people on the outside who care about them, and who will offer crucial support when they leave prison to rebuild their lives in their communities.
The Love Bug broadcasts on National Prison Radio every Friday at 6pm with a repeat on Sundays at 10pm.
"Our partnership with National Prison Radio allows Shannon Trust to deliver vital messages about unlocking the power of reading directly into the cells of potential Learners, Mentors and to the wider prison community. We're delighted to be working with NPR this year and to give Learners and Mentors the chance to inspire others by sharing how learning to read is changing lives."
Angela Cairns, Chief Executive of the Shannon Trust