Mon 10 Oct, 2023
Brand new podcast: Money Mondays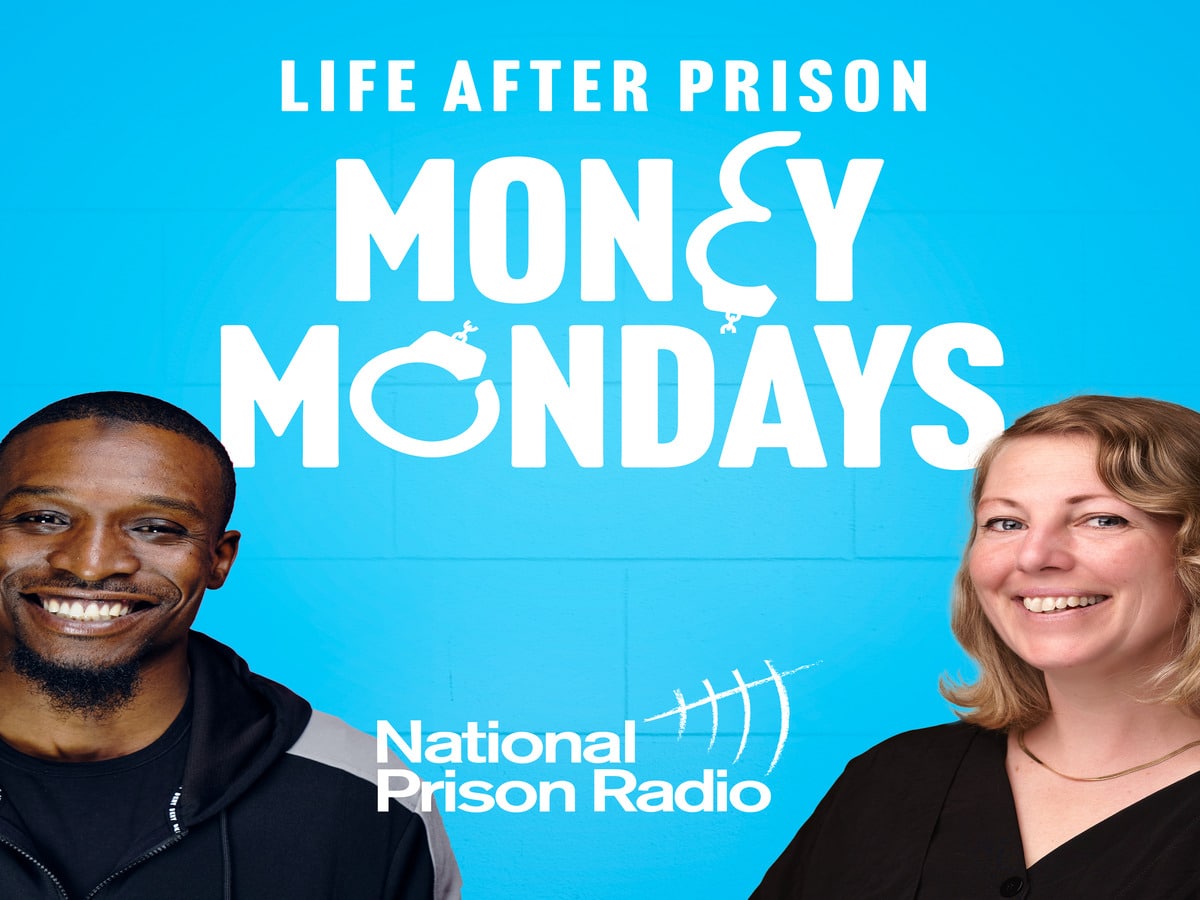 It's natural to have concerns about money when you're in prison. National Prison Radio helps those who have been through the criminal justice system to fix up their finances.
Money Mondays is our brand new podcast presented by Life After Prison's Zak, alongside Emma from Quids In. They explain financial services and products in simple terms while tackling listeners questions from within and beyond the prison walls.
Research suggests that between one third and one half of people in prison do not have a bank account. This is a significant barrier to securing employment and benefits after release.
Financial challenges like this can be daunting as you approach release and after prison.
With the added worries around the cost of living, Money Mondays is relevant now more than ever.
The podcast aims to alleviate these concerns by providing support to those who are struggling with money issues. We're here to help people take back control of their finances.
The series features episodes covering subjects such as:
Who will pay the bills while I'm in prison?
What's going to happen to my home?
Will my debts lead me to more trouble?
Money Mondays launches on Monday 16 October.
If you would like to ask a question or suggest a topic, you can e-mail us:
moneymondays@prison.radio
You can also contacts us @afterprisonpod.
Download, follow and subscribe to Money Mondays on Spotify, Apple, or Amazon.