Mon 06 Jun, 2020
BBC Radio 6 Music's Marc Riley appears on National Prison Radio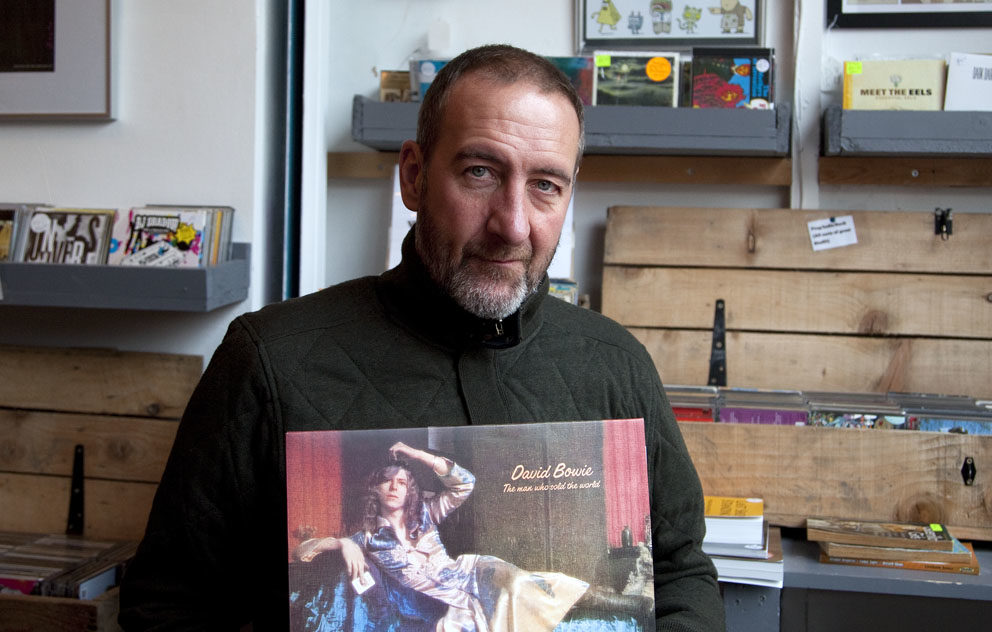 BBC Radio 6 Music presenter Marc Riley has volunteered his time and skills to create a pair of very special lockdown programmes for National Prison Radio.
The theme of the first show is artists who have spent time behind bars, and features tracks from Dr Dre, Wu Tang Clan, Ian Brown and one of Marc's favourite artists of all time David Bowie.
Marc told us of his choices: "It features music that I love, and a couple of times it features people I was lucky enough to meet. Paul McCartney, Johnny Cash – and probably most thrilling of all (for me) David Bowie."
 Talking about the second programme, Marc said: "It features songs and music that appear either in films or on TV. Theme tunes, featured songs a bit of a mixed bag – but hopefully an entertaining mixed bag!"
The two shows will broadcast on Monday 8 June and Monday 15 June, and they're exclusive to National Prison Radio.
Marc is a former presenter of the BBC Radio 1 breakfast show and has been at the top of the broadcasting game for nearly 30 years.
He played bass with the cult Manchester band The Fall in the late 1970s, and worked around the music industry for a decade, but in the 1990s he started working with Mark Radcliffe, as the duo Mark and Lard. They hosted the BBC Radio 1 breakfast show together in the 1990s before moving to the breakfast show in 1997.
Marc now presents the 7-9pm show on Monday to Thursday evenings on BBC Radio 6 Music, which features new and classic music and live sessions from a huge range of artists.
When the coronavirus outbreak started, National Prison Radio contacted Marc to ask him to record a message for listeners, to help keep spirits up during the lockdown. In response, Marc suggested he present his own show from the temporary studio he's broadcasting from at his home in Manchester.
Marc said: "I suppose I decided to offer my meagre services because I was originally asked to record a jingle for the station – which seemed like such a trifling thing to do. Because of the current lockdown situation I ended up building a mini studio in my bedroom and recording programmes is much easier than I ever thought it would be … particularly for a caveman like myself. So I thought – why not?!"
Marc's encyclopaedic knowledge of music shines through as he brilliantly tells stories of the excess and misdemeanours that have led more than one star of the music industry to the slammer.
Marc knows a little bit about the prison system from a personal story.
He told National Prison Radio: "My brother-in-law (now sadly no longer with us) had been in prison on several occasions. All of his convictions were based around his heroin addiction. Towards the end of his life he managed to clean up and turn his fortunes around … but tragically it was too late for him. The damage was already done."
 The picture at the top of this article shows Marc holding his prized Bowie vinyl, taken as part of the photographer William Ellis's One LP project.
Marc Riley's shows will broadcast on National Prison Radio on Monday 8 June and Monday 15 June, at midday and repeated at 6pm. Marc's BBC Radio 6 Music show broadcasts Monday to Thursday from 7-9pm.