Tue 11 Nov, 2017
Author David Mitchell broadcasts on National Prison Radio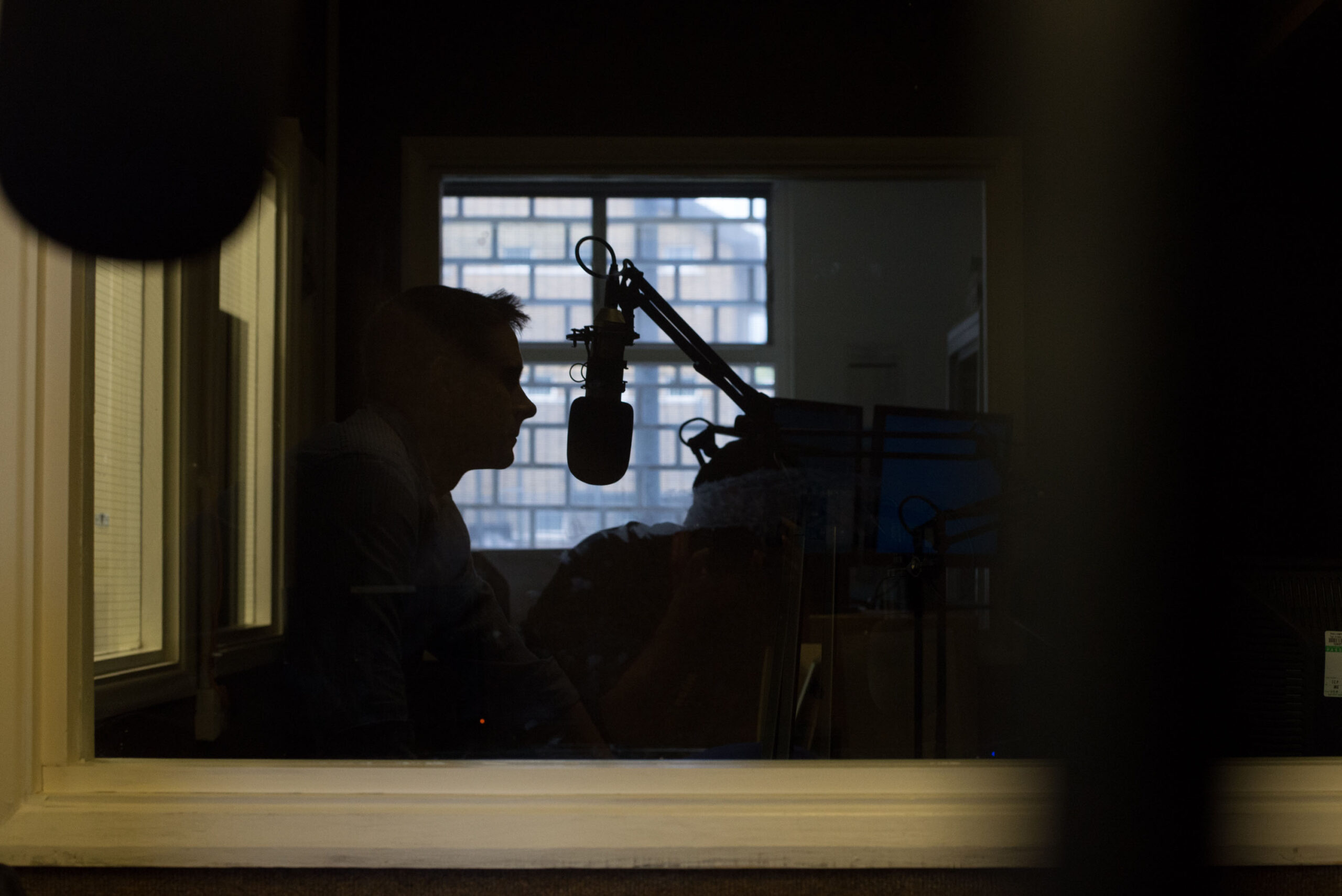 Man Booker Prize shortlisted author David Mitchell has broadcast on National Prison Radio this week as part of our Books Unlocked programme, in partnership with the National Literacy Trust. The project is funded by the Booker Prize Foundation.
Books Unlocked is a unique partnership which aims to bring great literature into prisons.
David Mitchell, author of seven books including Cloud Atlas, visited HMP Brixton to take part in a reading group with a number of people serving sentences. The reading group was recorded for National Prison Radio.
Cloud Atlas was chosen as National Prison Radio's book of the month for October. An audio version was broadcast every evening at 11pm on National Prison Radio throughout the month. The author visited the prison to meet with people who have been reading or listening to the book, to answer their questions. It was the first time he had been inside a prison.
Questions that arose included how he came up with the complex structure for the book, his inventive use of language, and how he felt about Cloud Atlas being turned into a film. The questions sparked a wide-ranging discussion about how language has developed over time and different ways of expressing thoughts and feelings.
At the end of the recording, David wrote in the National Prison Radio guestbook:
"My mind has been unlocked by the readers in this group."
Books Unlocked is the longest-running partnership on National Prison Radio. Over more than two years, we have distributed over 1,200 books to people in prisons across the country. 79% of National Prison Radio's audience have tuned in, and well over half of all people who have listened to the programme say it's given them more confidence to read.
One strong supporter of reading in prisons is Carl Cattermole, who discovered reading while serving a prison sentence. He recently spoke at the broadcasting conference Next Radio about why he thinks Books Unlocked is so popular in prisons.