Fri 05 May, 2020
A new virus grips the world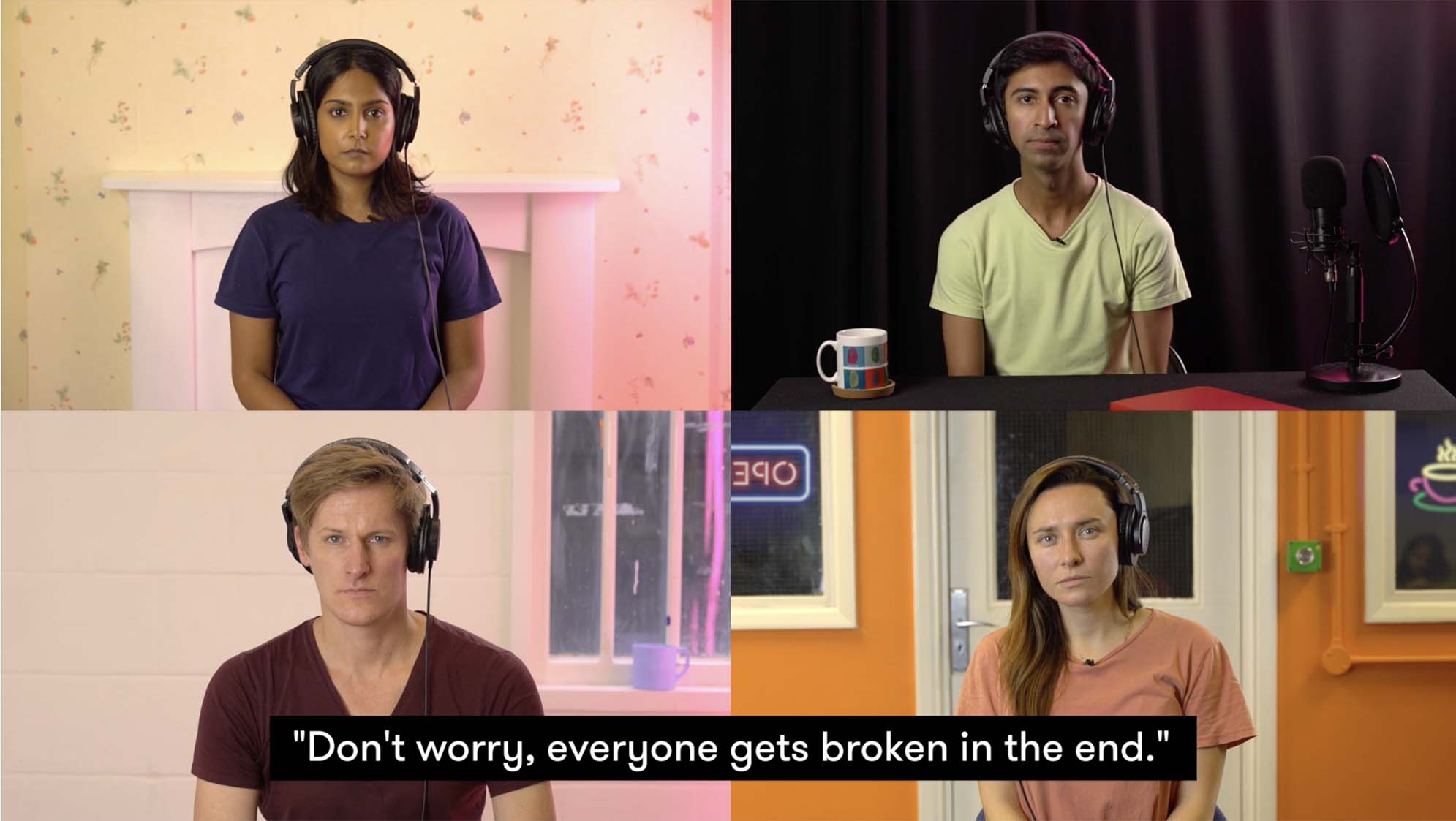 Check out National Prison Radio's brand-new visualised drama Echoes, produced in collaboration with Crowded Room.
A viral pandemic caused worldwide panic during the 1980s.
In a brand-new drama supported by Public Health England, National Prison Radio has teamed up with Crowded Room theatre company to tell the stories of four people who live with the virus.
Echoes tells the true stories of four people who live with HIV. A truly genre-defying piece of work, it's a documentary-drama, made for radio but also visualised, with a script entirely created from the characters' actual words.
Playwright Harriet Madeley, who also plays one of the characters in the drama, recorded hours of interviews with Pank, Sophie, Lizzie and George, to hear about their contrasting experiences of contracting and then living with HIV.
She then pieced together the script from these testimonies.
Four actors were randomly assigned roles ahead of recording. They wear headphones throughout the performance, through which they can hear the actual words being spoken by the real people. The actors then perform their words while they're listening.
Harriet Madeley said: "These are powerful stories of progress and prejudice in the struggle against HIV that articulate a need for us all to arm ourselves with information and empathy – something that strikes a chord with me now more than ever.
"Mark Knightley (my partner at Crowded Room) and I were fortunate enough to speak to a number of people whose courage and clarity in relaying their experience will hopefully pave the way for better future, and we'd like to thank them very much."
The drama was recorded entirely in HMP Brixton, and the recording was also filmed to create a contrasting theatrical experience.
You can choose to listen to the drama, through the Prison Radio Association's Secret Life of Prisons podcast feed, or you can watch it on YouTube. Or both!
CAST:
Lizzie – Natalie Perera
Sophie – Harriet Madeley
Pank – Mark Knightley
George – Deven Moda
SCRIPT: Harriet Madeley
CAMERA: Arthur Hagues
PRODUCER: Andrew Wilkie