Thu 09 Sep, 2020
25 Days in April: new deep-dive documentary podcast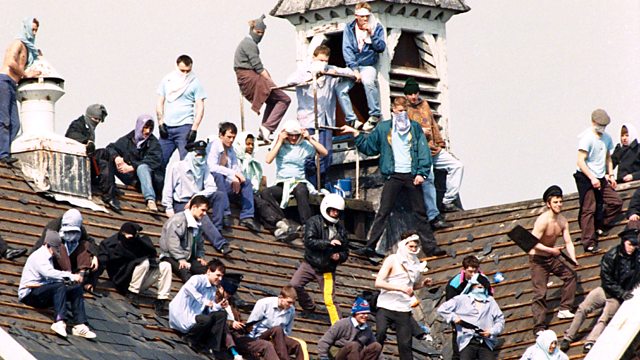 In April 1990, Strangeways prison in Manchester was subject to a major disturbance that lasted weeks.
30 years later we've done a deep-dive, two-part documentary series about the events of those 25 Days In April, as part of our Secret Life of Prisons podcast.
Produced in partnership with the Centre for Crime and Justice Studies, this documentary marks the re-launch of our award-winning Secret Life of Prisons podcast series, with brand new material coming up over the coming months, telling real stories from behind bars.
Part one, released this week, tells the story of those 25 days, including dramatic archive recordings from the scene and recollections from people who were there at the time.
It includes interviews with journalist and former prisoner Eric Allison, Governor of Strangeways in 1990 Brendan O'Friel, former prison officer Steve Whitfield and Professor Joe Sim. It also features extensive archive material from news bulletins at the time.
Part two is released on Thursday 17 September, looks at the aftermath, the Woolf report into prison conditions and asks what's changed since 1990.
We also take the opportunity to hear from criminologists and practitioners about what role prison should play in the criminal justice system.
The Secret Life of Prisons is presented by Phil Maguire, Chief Executive of the Prison Radio Association, and Paula Harriot, Head of Prisoner Engagement for the Prison Reform Trust.
It aims to illuminate the dark corners of the prison system, telling true stories of life behind bars and discussing the impact of crime and imprisonment on people serving sentences, victims, families and society as a whole.
The 25 Days in April episodes were produced in partnership with the Centre for Crime and Justice Studies, and were funded by the Barry Amiel and Norman Melburn Trust.
To subscribe to this series, search for The Secret Life of Prisons wherever you get your podcasts.